Driving awareness of utility mobile applications [webinar recap]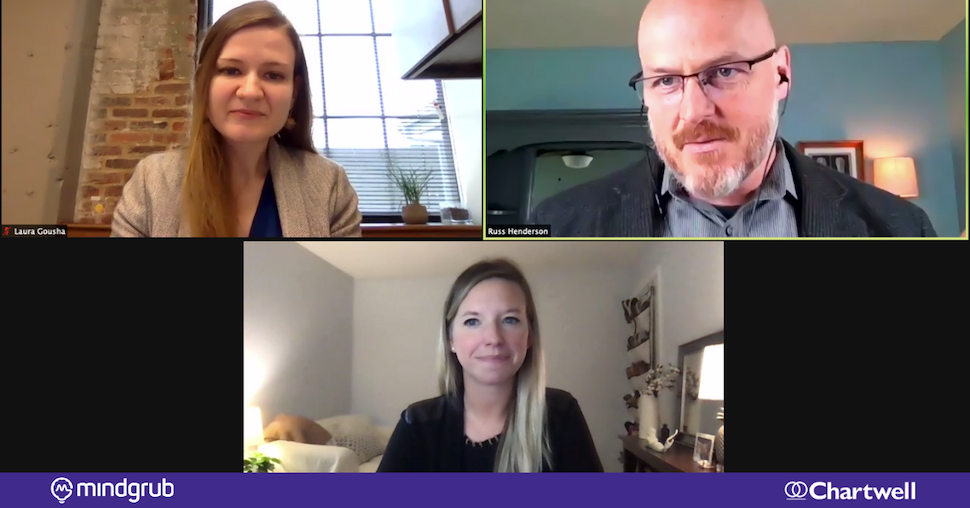 For the past several years, it's been widely documented that customers who engage with their utility through digital channels are more satisfied with their experience than those who do not.
For this reason, many cutting-edge utilities are investing in self-service experiences and mobile outage communications strategies such as predictive outage alerts, mobile outage reporting, personalized outage status updates via push notification or SMS, and dynamic outage maps.
What's surprising, however, is the high percentage of customers who leverage channels like IVR or a customer service call center during an outage, despite the fact that their utility delivers those same services more effectively through a mobile application.
Why are customers still choosing a less satisfying experience over one that's more convenient, timely, and accurate?
The answer lies with customer awareness.
In this webinar, Chartwell's Senior Research Manager for Outage Communications Russ Henderson and Mindgrub's Vice President of Engagement Laura Gousha sat down with Mindgrub's Director of Marketing Laura Scruggs to share the latest data on customer satisfaction across communications channels and demonstrate the impact that a customer's awareness of self-service digital tools can have on their overall experience.
Watch the full recording below, or scroll down for a guide to some particularly insightful topics.
If you build it, will they come? Driving awareness of utility mobile applications and other digital self-service channels
Highlights:
4:43 | The latest utility industry trends and customer behaviors
6:38 | Data deep dive: the utility industry rates mobile-based communication most important.
7:59 | Data deep dive: most utilities have an app.
8:37 | Data deep dive: the number of outage-related mobile app features is growing.
10:01 | Data deep dive: customers want push alerts and mobile apps for outage-related communications.
11:42 | Data deep dive: legacy channels remain the most used for outage communications.
12:51 | Data deep dive: customers using mobile apps for outage communications are the most satisfied with their service. In fact, they prefer outage alerts via mobile app.
15:43 | Data deep dive: awareness of mobile apps is fairly low.
18:21 | When a utility team should start thinking about marketing and communications related to their mobile application, and three recommendations on timing and other considerations
23:39 | How utilities can maximize the value of their app store listing and improve download rates; the importance of app store optimization
29:22 | The hallmarks of a successful mobile utility customer experience and how to increase and sustain a high level of engagement with the mobile channel
37:00 | What's next: What does the near future of utility customer engagement look like from an innovation and technology perspective?
43:41 | Is the relatively low technology utilization rate by utility customers a result of customers not receiving consistent, accurate information – or not trusting it?
45:54 | What about commercial utility apps? What features are those customers looking for, and how does their behavior differ from residential customers?
50:48 | How to make the business case for investing in a mobile app, or improvements to an under-performing mobile app
Looking to dive deeper into some of the examples and topics we discussed? Check out these additional resources:
Learn more about Mindgrub's work with leading utility companies here or connect with Laura Gousha to discuss how you can drive awareness of your mobile app.