How Enterprise Mobile Apps are Fueling Business Growth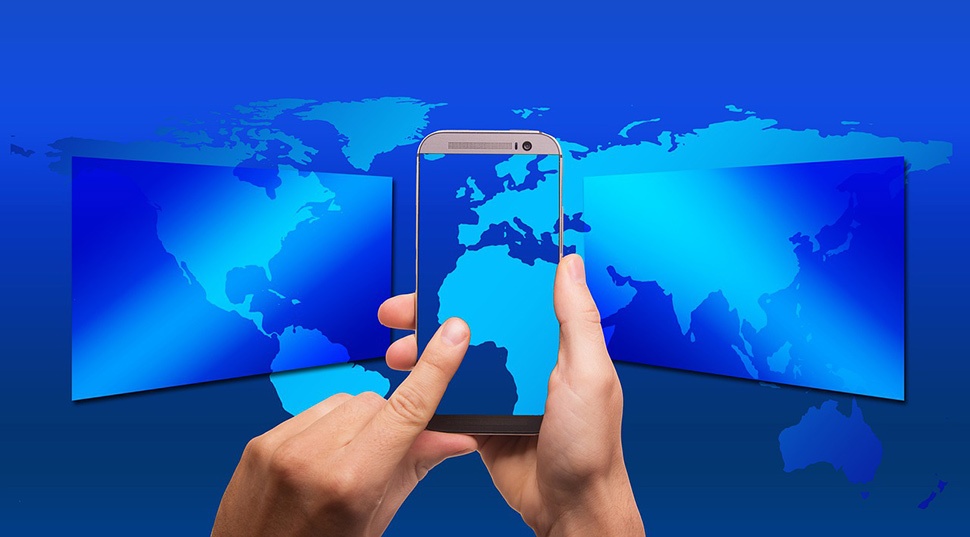 * This is part 4 of our "Future of Mobile Strategy" series, highlighting the top four profit-driving use cases for native mobile technology. Check out part 1, part 2, and part 3 if you missed them. *

Has your business been on the fence about using an internal-facing mobile app (i.e., enterprise app) to increase employee engagement, overall efficiency, and your competitive edge?
Maybe you're struggling with choosing between an off-the-shelf app or one that is customized to meet your specific needs.
Either way, if you haven't taken the leap, your company may be at a competitive disadvantage. An Adobe Enterprise Mobile Apps Report shows that 61% of survey respondents agree. Furthermore, companies using enterprise mobile apps reported seeing a 35% increase in return on investment.
Benefits of native enterprise apps
An intuitive native mobile application that solves an internal business problem or bridges an efficiency gap can be a powerful tool.
Here are some benefits of bringing a customized app to your workforce:
Improve employee engagement
Over the course of 15 years, Gallup studied employee engagement in the U.S. and found that less than 33% of workers feel engaged in their jobs and workplaces.
An enterprise app can help facilitate a more collaborative work environment, especially when businesses grow their head count or their geographic footprint. Keeping all of your employees connected through an app (or a few!) will help build a sense of loyalty to the company as well as increase efficiency.
Consider adding training and polling aspects to the app. Training offers an opportunity for employees to advance their knowledge of the field they are in as well as learn about other areas of interest. This helps build stronger leaders and a network of users. Offering quick polls to employees can also have a positive impact, keeping employees engaged while helping you better understand their likes, dislikes, needs, and suggestions.
You can even create a fun internal app that promotes morale and a team atmosphere. For example, our developers built an internal ping pong app to keep track of our intense ping pong competitions.
When reinforced via company communications platforms, employee traditions and rites of passage (ping-pong-related or not) become a company-wide bonding mechanism that breaks down silos and increases loyalty.
Productivity is one of the top reasons companies decide to use enterprise mobile apps, and those who invest in their development are seeing great results. The biggest advantages to using enterprise apps, according to departments that use them, are increased productivity (51%), better communication (47%), and reduced costs (31%).
Mobile-connected employees are better at getting work done while on the go and in the field. Here are just a few examples of how enterprise apps help with productivity:
* Regular tasks (e.g., workflows, user account changes across multiple systems, performance monitoring, sending inquiries to clients) can be automated to free up time for other tasks.
* Teams can instantly report expenses, rather than having to acquire a receipt and remember to enter the expense once they get to a work computer.
* Workers who travel or conduct work off-site can report issues or enter other data straight into a database, rather than using the time-consuming pen and paper method.
* Employees save time by not having to navigate to work and between office locations because of a company bus shuttle service and mobile app that provides an interactive map, shuttle schedules, and real-time bus locations.
Provide better access to data and information
An app used to enter and share information on any type of mobile device creates a central location that each employee can use while away from the office or work computer, increasing data entry efficiency and accuracy.
Immediate access to real-time consumer data is a major benefit to integrating enterprise mobile apps into business operations. Employees can tap into the information they need while attending meetings, at networking events, and a whole host of other business opportunities while on the go.
Schneider Electric, a global specialist in energy management and automation, for example, developed a mobile-compatible information hub used by employees across the globe for day-to-day content and workflow management. Employees can now respond faster to issues because the information is readily accessible no matter where they are in the world.
Not only can information be accessed from mobile devices, but these apps can also be built to continue working without an internet connection and sync once the connection is established again.
Increase customer satisfaction
Quicker access to consumer and company data allows employees to serve and engage with customers more efficiently. The information allows workers to form personalized experiences with customers, increasing the likelihood of repeat business and brand loyalty.
Immediate customer feedback can be very beneficial to informing your business strategy. If your employees are engaging customers off-site, for example, a good way to receive this information would be to employ a satisfaction survey that is filled out by the customer in real time, on a mobile device.
According to a study conducted by Forrester, businesses that utilized enterprise apps experienced a 42% increase in customer satisfaction.
Keep in mind
Now, this is all well and good, but developing and incorporating an internal mobile app might not be an easy feat for your organization. To design an app that will integrate seamlessly into your employees' lives, you'll need a team of experts that specialize in mobile software platforms, devices, user experience, and design.
Enterprise apps available in app stores can look appealing, but might not be the right fit for your business. It's important to really think about what you want and consider all of the options.
If what you are looking for is a native app that meets your unique operational needs, seeking the assistance of outside experts is critical as the resulting product will likely help you achieve the highest ROI.
A customized app also affords you the ability to improve upon your app over time. With an off-the-shelf app, customization is limited to the app owner's updates and changes (if and when they decide to make them).
Internal investment
So, how is that view from the fence? Hopefully this has given you a new perspective or reinforced what you already knew.
Enterprise apps are used for a variety of reasons. When well-executed, these apps can improve business operations and allow you to continue to be competitive in your industry.
Investing in your employees and resolving their pain points can make all the difference in the success of your business.


If you're ready to take the leap with us or simply want to talk options for enterprise mobile apps, let us know how we can help.