Increase the Value of Mobile Apps with IoT Integration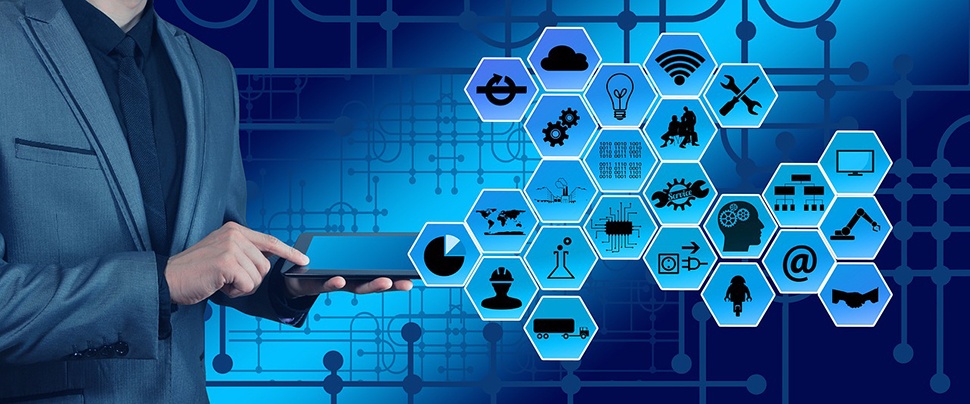 * This is part 3 of our "Future of Mobile Strategy" series, highlighting the top four profit-driving use cases for native mobile technology. Stay tuned for part 4 and check out part 1 and part 2 if you missed them. *


Have you noticed that more appliances, cars, and ...well… things in our lives are becoming integrated with the internet? This Internet of Things (IoT) trend is expected to continue, as an estimated 24 billion IoT devices will be connected to the internet in less than two years.
The most logical and convenient way to interact with IoT devices is through mobile applications. Mobile devices are ubiquitous and already come equipped with the tech needed to communicate with other smart objects. Plus, IoT integration makes an app more powerful and easier to assimilate into a person's everyday life.
App usage accounts for more than 80% of the time mobile users spend on their devices. The desire for more innovative ways to connect the physical world with virtual will only expand from here.
Mobile devices, sensors, and the Internet of Things
Mobile devices communicate with other sensors and machines through several means: cellular data, Wi-Fi, Near Field Communication (NFC), and Bluetooth. These modes of connectivity allow for smooth integration with IoT and provide infinite opportunities for customer engagement.
Regular objects can be turned into smart devices with the installation of sensors that can transmit and receive data. With IoT, our smartphones, tablets, and wearable smart tech become the gateways and controls for a variety of objects we already use frequently.
Apps built with React Native, specifically, offer the best of all worlds, combining faster development of iOS and Android applications with easier integration of IoT devices.
Benefits of IoT and native mobile app integration
Understanding and working to resolve challenges or pain points in your customers' lives is never a simple task. However, leveraging data from connected devices and objects could help get you closer to this goal than the world ever dreamed was possible.
Here are some reasons integration with the IoT adds value to a mobile application:
IoT devices are expediting and simplifying the aggregation and filtering of mobile consumer data. Because IoT devices are built to integrate seamlessly into a user's life, vastly larger amounts of data can be sent to businesses for further analysis. These valuable insights can lead to customer-centric innovations, communications strategies, operating efficiencies, and more.
British luxury car and aero engine manufacturing company Rolls-Royce has been able to improve processes for airlines by reducing fuel and other operating costs and minimizing delays for passengers. Rolls-Royce builds Engine Health Management systems into its aircraft engines in order to generate and analyze terabytes of data for each flight, identifying issues that allow for earlier maintenance planning.
The incorporation of IoT apps with inventory management systems can help improve the management and monitoring of operations. Having real-time information about productivity, equipment/device functionality, and procedures provides valuable insight into what's working well and where improvements can be made.
By making those necessary changes early on, your business can see costs decrease and market acceptance increase dramatically.
The interconnectivity of devices is making it easier for employees to get things done efficiently without having to be onsite. IoT apps also allow for automation, instant communication, and faster processing.
For instance, Harley-Davidson, a global motorcycle manufacturer, has witnessed the benefits of IoT by retrofitting its equipment with sensors and software systems. Whenever there is an issue with the equipment, managers receive alerts and are able to resolve problems immediately. An added benefit: Redundant equipment no longer needs to be kept and maintained at the Harley-Davidson plant.
By 2025, an estimated $1.2 trillion will be generated by IoT worldwide through the increased productivity of employees.
Opportunities to expand in new markets
Consumers are constantly seeking the quickest, least expensive, and most convenient ways to accomplish tasks and get their needs met. Providing a robust IoT app will allow you to connect with new customers and tap into new markets.
Home automation, for example, continues to be a large market that many companies have broken into. Consumers love to find ways to make their lives easier, especially at home after a hard day's work. Apps such as Stringify, Gideon, Samsung Smart Home, and others help companies of all types expand into new verticals and leverage the strengths of other connected entities.
The data collected from all connected mobile users can be used to gain a better understanding of a new audience's needs and to develop products or services that solve those issues.
Repeat customer interactions
Mobile apps help keep brands top of mind. Establishing this presence with IoT apps helps create repeat customers who are loyal to your business.
Some retailers, for example, are using beacons to help customers more efficiently shop for what they need. Using the store app on their phones, customers can enter the name of the product they are looking for and receive a guided map that shows them where to find it.
Customer loyalty is strengthened through personalized, convenient experiences like these. 94% of businesses that have already implemented IoT have seen a return on their investment.
Connected future
As businesses strive to provide better customer experiences through real-time data acquisition, IoT mobile app integration will continue to be a major economic driver and powerhouse for innovation.
It is fair to say that one day everything will be connected to the internet in some way. This new environment will come with advantages and disadvantages, but will undoubtedly become the new norm and permanently change the way we interact with our surroundings.


Get in on the action with an IoT-friendly mobile app. We'd be happy to discuss your project and find a solution that works best for you.