Why it's Time to Invest in Mobile Payment Features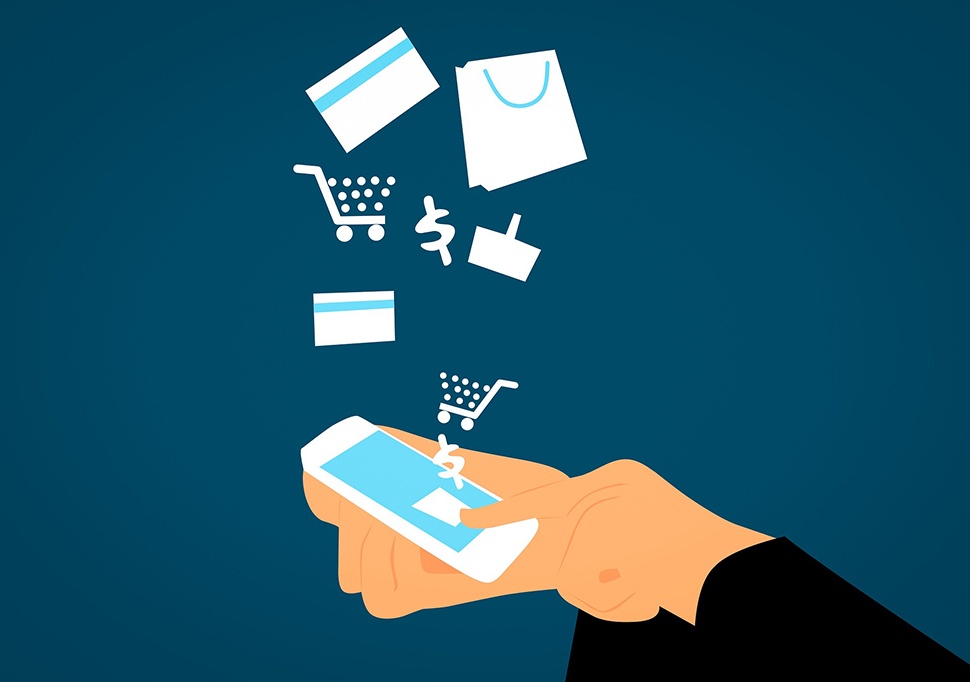 Are you looking for a better way to engage with your customers in their everyday lives? How about offering more secure transactions that protect your business and your customers?
Adding mobile payment features to your new or existing mobile channel might just be the answer.
Major technology innovators such as Apple and Google are making mobile payments more accessible while credit card companies and retailers are making it easier for consumers to pay using their phones—all signs point to a major business opportunity.
As advancements in security and convenience continue to evolve, mobile payments will increase as well. According to eMarketer, mobile proximity payments (i.e., in-store payments via smartphone) will increase to $190 billion by 2022, up from $161 million in 2021. Generation Z—the generation with the largest purchasing power at roughly $140 billion—will contribute the most to this steady rise as they're more apt to digital forms of payment.
Traditional payment options are becoming a thing of the past
Let's consider what might be one of the top pain points of your customers. Increasingly busy lives and rising expectations of technology mean people are looking for convenience. Now is the time to ask, "Is it straightforward and easy for someone to digitally interact with my business?"
Cash transactions have to be made in person, which is not convenient. Neither is running out to the bank or an ATM to retrieve cash for unexpected, urgent needs.
Paper checks are time-consuming because of stamps, envelopes, mail delivery, etc.
Physical credit cards and numbers are still very commonly used but can be easily lost or stolen without the need of some form of secondary authentication for someone else to use.
Let's turn to some mobile usage figures:
All roads lead to the fusion of native mobile technology and everyday financial transactions. Not making the switch can negatively impact traffic to your business and result in many missed opportunities, leaving you behind the competition.
How native mobile applications improve the payment experience
Strong customer engagement is what drives profitable growth, and right now, a strong mobile presence is a key part of a customer's willingness to make a brand part of their lifestyle.
Below are some of the benefits of native mobile technology, as they pertain to the customer journey.
Faster, more convenient payment processing
No more digging to find cash, carrying credit cards, waiting for credit payments to process, or filling out paper checks. With a tap of a button, the payment is processed within seconds.


Reduced wait time for transactions frees up your employees to tackle other business needs.


Mobile payments are also much easier to track, making for a less daunting auditing process.
Enhanced security
Digital security is a big concern for many of us. It seems like a new data breach is announced at least once a month. So how are mobile innovators keeping personal data safe?
ISACA, an independent association that provides knowledge and tools for information systems, documented the advancements made in mobile payment security in this white paper: "Is Mobile the Winner in Payment Security?" It explains in detail how mobile payments are more secure than physical and e-commerce transactions.
The three main security measures described are device-specific cryptograms, two-factor authentication, and tokenization. It's all about concealing originating data under multiple layers. If hackers get to the data, it is unusable, as the information is either a random identifier or it can only be used from the original device (which can be wiped if stolen or protected by a second authentication requirement).
Banks are also getting better at detecting fraudulent charges, and if they provide zero-liability protection—most do—then no harm falls on the customer.
Loyalty program integration
By incorporating payment features into your mobile app, you have a unique opportunity to build customer loyalty beyond the first purchase. If users have an enjoyable experience, they are more likely to check out what else you have to offer, especially when a rewards program is incorporated into the payment experience.
Customers that are motivated by rewards points are more likely to make purchases with those brands over others that do not offer incentives. In fact, Forbes compiled a list of 50 statistics demonstrating just how important a good loyalty program is to consumers. Here are just a few of the highlights:
90% of consumers are equally or more brand loyal than they were a year ago.


75% of consumers are likely to make another purchase after receiving an incentive.


73% of consumers are more likely to recommend brands with good loyalty programs.
Increased sales
In general, opening up more ways to receive payments opens up additional opportunities for business.
A recent study conducted for
NTT DATA, Inc.
found exactly that: businesses that utilize mobile payment tools
grow faster and are more profitable
than businesses that do not have mobile payment options.
Mobile payments in practice
BGE, a subsidiary of Exelon Corporation (NYSE: EXC) and Maryland's largest natural gas and electric utility, worked with Mindgrub to develop native iOS and Android mobile apps that provide fast, secure access to services and information.
An exciting new addition to the app is a "slide to pay" option. Customers can pay their energy bills from the home screen of their mobile devices with a swipe of a finger. The app is a seamless, friction-free way for customers to make payments.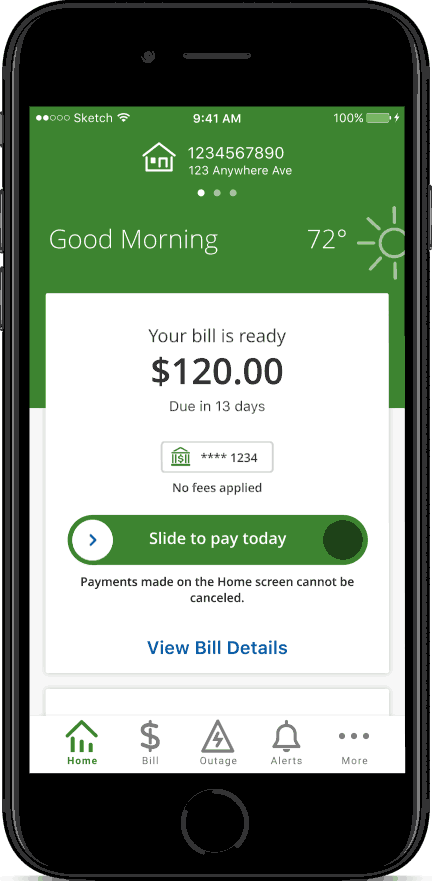 This instant payment functionality is becoming more than a flashy new opportunity—it's becoming an expectation. On average, nearly 70% of ecommerce users abandon their shopping carts, and 41% do so at the checkout stage. Most of those who abandon their carts before making a payment report that it has to do with the logistics of entering personal information, a complicated checkout process, or a lack of trust in sharing their credit card information.
Allowing customers to pay as guests (i.e., no account required) can certainly help with some conversions. However, making improvements to the design, flow, and security of your mobile site or app—from browsing to ordering—can help you recover those lost transactions in the future. Simplicity and convenience are especially important to your mobile users.
Ease Equals Engagement
Offering convenient payment options through mobile devices and improved user experiences will help you establish better relationships with your customers.
It's a virtuous cycle: show your customers that you care and they will return that love to you in spades. ♠
---
Give us a shout if you're considering offering mobile payment features to your customers. We'll walk you through the details and formulate a strategy tailored to meet your needs.