What to Expect with Siri Shortcuts in iOS 12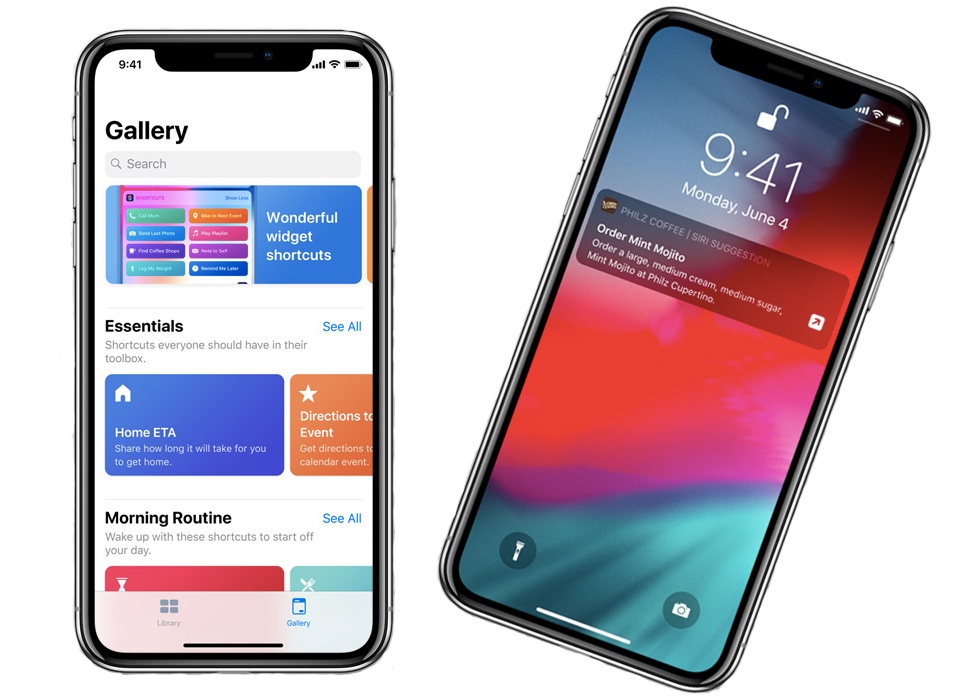 Photos: Apple.
Apple users, are you ready for Siri to start working even more efficiently to meet your needs?
Your dreams will come true with the full release of Siri Shortcuts and the Shortcuts application in iOS 12 this fall.
These new tools will allow users to have more control over Siri through intuitive customization. There's also a proactive element, through which Siri can begin to make suggestions for you based on your programmed voice commands and prompts.
Connecting to other apps
One of the best things about the Siri Shortcuts feature is that it can connect to third-party applications (any app that integrates with Siri) without needing to open the apps themselves. That once-tedious process can be completed with just a simple tap of a button on your device or a quick voice command to Siri.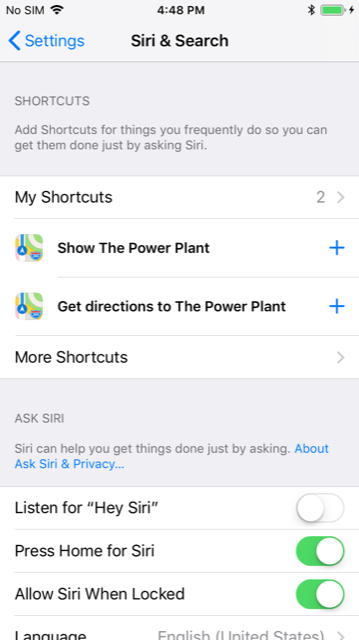 Screenshot of Siri Shortcuts.
Third-party apps can have custom tasks, some of which can run in the background, and let Siri know they are available for use. Under [Settings --> Siri] users will see suggested shortcuts to these tasks. They can choose to enable these shortcuts by speaking a custom command, and then using that custom command later to trigger the custom task in a third-party app.
Developers can add cutting-edge convenience features to applications, such as having your utility bill read by the app, as a "shortcut," which a user can then prompt with a custom Siri statement.
Even more intriguing is that with the Shortcuts app, multiple actions can be handled under one voice command. This can totally transform the way we interact with voice assistants.
Say it's in the morning: By simply stating something like, "Hey Siri, let's go to work," Siri can play your "getting ready for work" tunes, order your favorite caffeinated beverage, and provide you with the best route to pick up your drink and finish your commute.
Your virtual assistant
As a user taps into Shortcuts, Siri will begin to offer suggested shortcuts to activities based on usage, acting even more like a proactive virtual assistant. These suggestions will be presented on the lock screen of a mobile device, on an Apple Watch under the Siri face, or through Spotlight on Apple's macOS and iOS operating systems.
Performing a task regularly allows Siri to pick up on it and suggest that you complete the action next time. Maybe you order a set of supplies every month for your business or make reservations at your favorite restaurant at the same time each week. Siri will offer to do these tasks using the Shortcuts feature.
Here's a detailed example of how it works: If you play a story from audio book app GraphicAudio every weekday at 5 p.m. during your evening commute and Siri is receiving notifications from the app that this is occurring, Siri will start to suggest, in Spotlight, that you perform that action around that same time. If you have an Apple Watch, when it gets close to 5 p.m. on a Wednesday, the Siri watch face will display the action to start playing the most recently accessed item in GraphicAudio.
Siri Shortcuts can also help you manage your entire day by adding in meeting and appointment reminders, flight details, alerts when you should silence your phone, a list of shopping items to pick up after work, and control of the lights in your office. These are just a few ways this new tool can make your life easier.
Simplifying how it works
Mindgrub can add tasks (i.e. Intent Extensions) to apps by utilizing improvements to the SiriKit framework.
Siri can create shortcuts through the Siri Shortcuts feature from those intents so a user can perform tasks, sometimes without even opening the app (similar to an interaction with an Apple Watch app extension).
With the Shortcuts app, users could add those tasks to a convenient collection to streamline daily routines.
Shaping IoT
As more physical objects become connected to the internet, integrating them with Siri will save you more time throughout the day and give you more time to focus and work on complex tasks or problems - personal and professional.
Do you have Apple CarPlay in your vehicle? The Shortcuts app will also help you stay hands-free. Use a voice command to connect to CarPlay, which will set navigation, voice calls, messaging, music, and more into motion.
If you automate parts of your business or work, the Shortcuts app might be able to help there, too. Imagine if you could set Siri up to automatically run through a series of tasks across different IoT devices, improving productivity and reducing operating costs.
Something to talk about
Though Siri Shortcuts and the Shortcuts app are being marketed to and geared towards consumers, Apple has given developers and business owners something to ponder.
If Shortcuts is as grand as Apple claimed during its Worldwide Developer Conference (WWDC) earlier this month, it could really take off with iOS users - and the race for brands to get in on the action will be on! Organizations that invest in getting ahead of the game have an opportunity to create a competitive advantage over their industry rivals.


Are you looking to integrate your app with Siri to take advantage of Shortcuts? Ask Siri to give us a call.