We're Moving to the Metaverse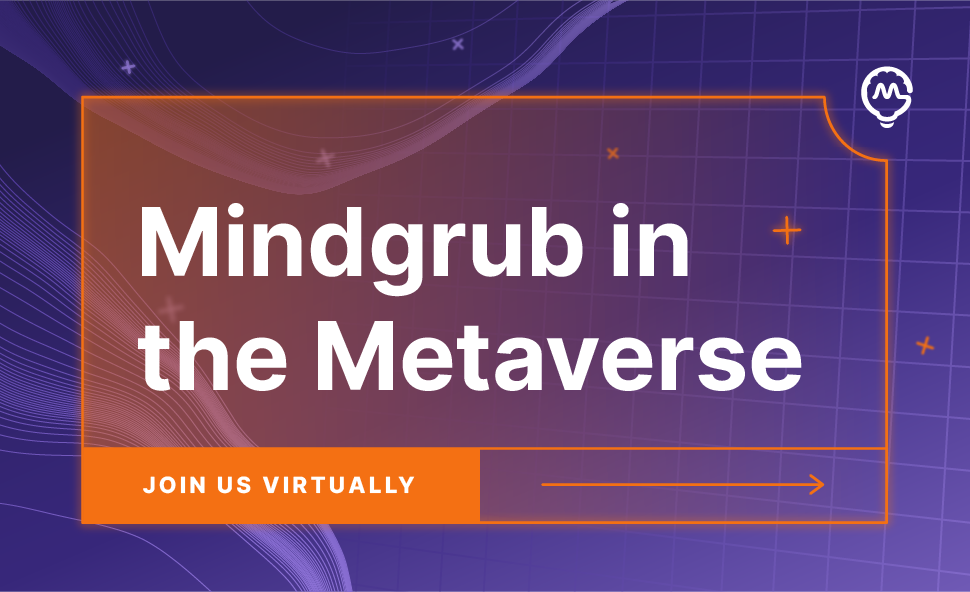 I wrote an article for Fast Company recently detailing how we're moving Mindgrub to the metaverse. The overwhelmingly positive feedback I received was how inspiring and yet practical it was.
People said it was inspiring - because I shared the vision for how we capture our lively, energetic, and highly interactive (IRL) culture, and transpose that potentiality into pixels. But also deeply practical - and this was validating for our internal Metaverse Committee (thank you, team) - in that I showed the steps we are taking to evaluate the technologies on offer. This shift to a new way of working needs a solid foundation. It can't be a "throw everything to the wall and see what sticks". That's not how I've done business for the past two decades.
There's a lot of buzz out there right now about virtual worlds, remote working, and hybrid management plans. A great deal of it feels like vaporware. We need to guard against this, right now, or the metaverse, such as it is, will fail to deliver on its promises.
According to a recent article in AdAge, the major agencies and brands have said they're building out virtual shops in the metaverse. I'm dating myself, but some of them have a whiff of mid-90s 2D bouncing-ball avatars chat rooms built on code-your-own VRML. There's a kinda generic vibe going on. Am I being unfair? Second Life was way ahead of its time, but head inside HALO if you want to see what's possible with real-time rendering graphic capabilities.
The pandemic has accelerated the need to go virtual. But this isn't a cut and paste job - this is an entirely new way of engaging with reality. As Bill Gates wrote, in his Year in Review post: "You will eventually use your avatar to meet with people in a virtual space that replicates the feeling of being in an actual room with them. To do this, you'll need something like VR goggles and motion capture gloves to accurately capture your expressions, body language, and the quality of your voice [however] most people don't own these tools yet, which will slow adoption somewhat."
This is an opportunity to try something new. I believe the Metaverse is a place where we can recreate the best parts of our culture, where excitement, teamwork, brainstorms, camaraderie, and socialization are made possible. No, it won't be the same as it was - I think we can make it even better, truly inclusive, and more innovative. In fact, I believe that we can stop the so-called Great Resignation if we re-make work into an exciting place to be.
As actor-turned-VC Ashton Kutcher tweeted recently: "The #Metaverse is already here, but until today there wasn't a network that could handle it." It's true, it wasn't until high-speed 5G and massive scale cloud storage networks came on the scene that truly immersive worlds became a reality. Finally, technology has made it possible for anyone to work from anywhere and it's unlikely many people will want to return to a physical office after COVID anyway. Which is why I'm moving our entire digital experiences creative agency from Baltimore - into the metaverse - but doing it right. See you there - and make sure your avatar is worthy of your job title.
To read more about "How to Move Your HQ to the Metaverse" check out my article in Fast Company.