My Robot and I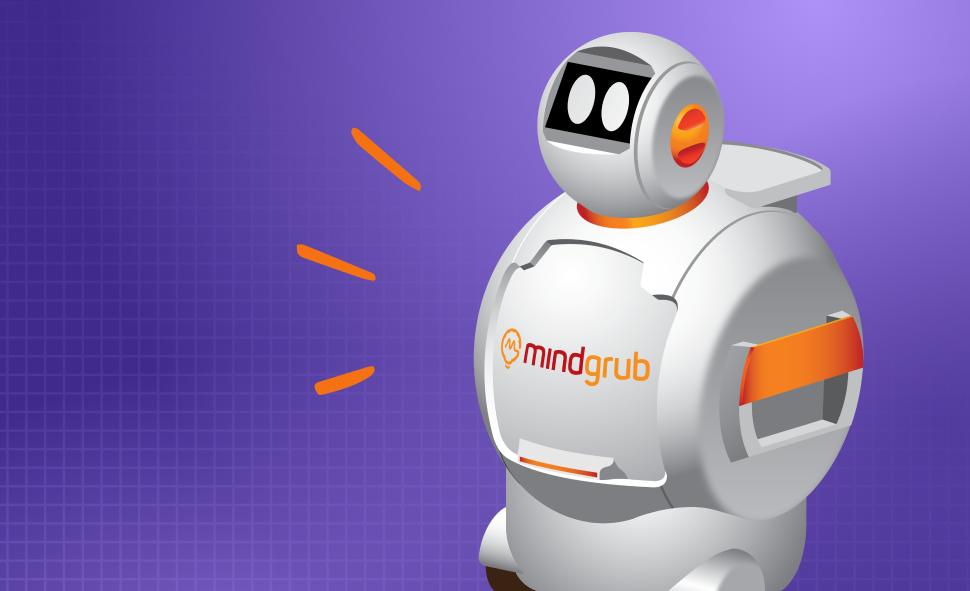 Since moving much of our day-to-day knowledge-based work, including account management, content, design, and software engineering operations, to the metaverse, I've been able to expand my thinking on what we still choose to do IRL, as a physical team. This is the kind of gathering together that leads to high innovation, intense interaction–and sometimes a robot or two. In fact, as I told Fast Company recently we do have a robot on the team already, and I'll get to that in a minute.
In 2020, during the height of the pandemic, I decided to shed our traditional office leases and bought a warehouse. It's in what real estate professionals would probably term an "improvement district" or "up and coming"–you get the picture–but it's great. The warehouse has three large bays and is a totally raw space. As far as I recall, it had a checkered past, probably a chop shop at one point, then an underground rave venue, followed by something else nefarious. Now it's our R&D lab, and we build stuff there, like robots.
When people ask about the use case for robots in offices, they clearly haven't experienced the joy of seeing one trundling around, dodging napping dogs, expertly navigating the route from kitchen to cubicle and back with chips, sodas, and happy hour provisions. Delight is a much misunderstood economic driver. Our robot is called SNAX. Because it brings snacks (and creates conversations when clients drop by, which is no bad thing.
In my article for Fast Company, I explain how we ideated, built, and tested SNAX.
Unimpressed At CES
It all started at CES, in Vegas, about five years ago. I was there with Jason, our CTO, and neither of us were particularly impressed by the robotic form factors, functionality, or user experiences on the exhibition floor. So many were just Android tablets on a stick.
What's the point?
We both agreed that we could do better.
Back At the Lab
Once back in our R&D lab, we got really hands-on, fashioning concepts out of clay, shooting them in 3D to create a 3D model, then broke that into parts and fed the blueprints into commercial 3D printers. I make it sound easy, it wasn't. In fact, it took about a month to print all the parts because we'd set up the run, then something would shift, just slightly, during the night, and we'd have to clear up the resulting mushed-up mess.
SNAX builds on our expertise in developing mobile apps and doing numerous kiosk integrations for clients. This means we already had a bunch of software set-up tests in-house but the final under-the-hood is a hacked together embedded system using ROS (Robot Operating System), Raspberry Pi board, Bluetooth, and NFC (Near Field Communications), integrated with a myriad of in-office networks such as Slack (commands for deskside deliveries), 360-degree LIDAR (Light Detection and Ranging) sensors and SONAR (Sound Navigation and Ranging), Wayfinding (environment mapping), 3D Stereographic Camera (best path identification).
SNAX also has a voice. We scripted everything we knew the robot would need to say, or respond to. Then we laid down the audio files, as voice prompts, using keyword recognition. In symbiosis with SNAX's vocalization, we also spent a lot of time designing SNAX's visual display, coming up with a series of facial configurations in its interface design. After a bunch of user testing fails, we decided to let SNAX "be a robot", and not remotely humanoid, taking our cues from Anime and Manga for a pop culture personable flair.
Robot Rationale
Sounds complicated? Well, yes it was, I cannot lie. Don't start me on how tricky it was to get SNAX smoothly through a door, for example, OR do any trajectory that wasn't a straight line (for ages). Sure, it also sounds expensive. You are not wrong there either.
But it was fun.
In business, I don't believe anything is wasted. SNAX–and the other robot concepts we've worked on to date–is a great way to showcase our talents to clients. In brainstorms on accounts, we've come up with lots of use cases for wayfinding-style robots, from concierge-type functions at events, to museum guides and more.
Overall, SNAX was a valuable learning curve and collaboration tool for our engineering, technology, design, and user experience teams. If there's one piece of advice I can offer fellow CEOs, it's that cross-departmental projects are excellent at engaging your team members. Especially when the fruits of their labor brought them a much-needed beer after sundown.
TO READ MORE ABOUT OUR MINDGRUB ROBOT SNAX CHECK OUT MY ARTICLE IN FAST COMPANY.