Why Every Utility Needs a Mobile Application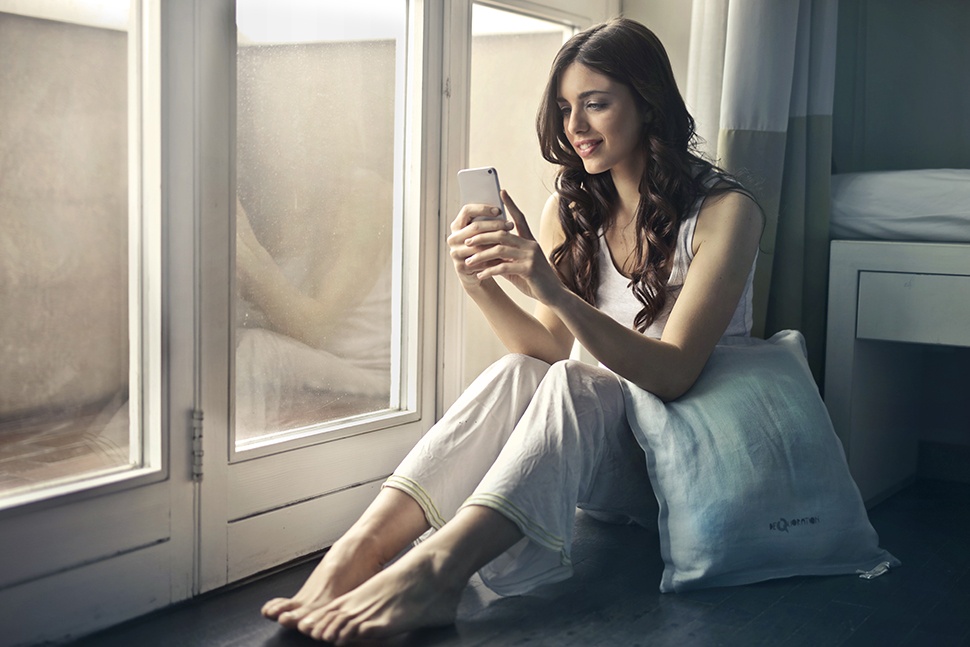 Utility companies and their customers' needs are ever-evolving. In order to exceed rising expectations, utility companies must strive to maximize the ease and effectiveness of every customer touchpoint.
Mobile technologies offer gas, electric, and water companies the perfect channel to directly communicate and engage with the communities they serve.
What makes the native mobile format more effective for driving satisfaction among utility customers than direct mail, websites, email, or phone calls alone? Take a look at some of the benefits below.
Improve Customer Experience

Apps allow for highly personalized experiences with preference management, targeted push notifications, billing program recommendation and enrollments, custom reporting dashboards, and more. Customization capabilities put the user in control, letting them choose the level of support they need and modify the experience to their needs.


Increase Customer Retention

Utility companies with mobile apps can spur positive increases in customer loyalty, which is crucial to preventing turnover. Apps boost awareness of self-service offerings, a key driver of customer satisfaction. According to a recent Chartwell report

, o

n average, customer satisfaction increases 8% as the customer becomes aware of self-service offerings. Customer satisfaction for the 35-64 age bracket increases even more, averaging +11%.

Loyal customers are more likely to recommend their utility company, spend more, cost less to support, and

have a higher lifetime value

.


Enable Easy Transactions

Transaction completion rates are higher on mobile applications, increasing cash flow. With mobile payment features, users won't have to reach for a credit card and can pay their bill on the spot. Making billing information readily available improves on-time payments and reduces collection costs for providers. Better still, users can set up (and monitor) auto-payment right from the app.

In short, the easier it is to pay, the more likely it is that customers will pay on-time.


Reduce Call Center Volume

Decrease call volume and customer service expense through on-demand communication via the mobile application. In case of an outage, customers can report their power status without electricity or

a landline phone connection. With support for real-time status updates, people can get the information they need without speaking to a representative.
Mobile functionality
With a mobile app, you can offer your customers far more features than ever before.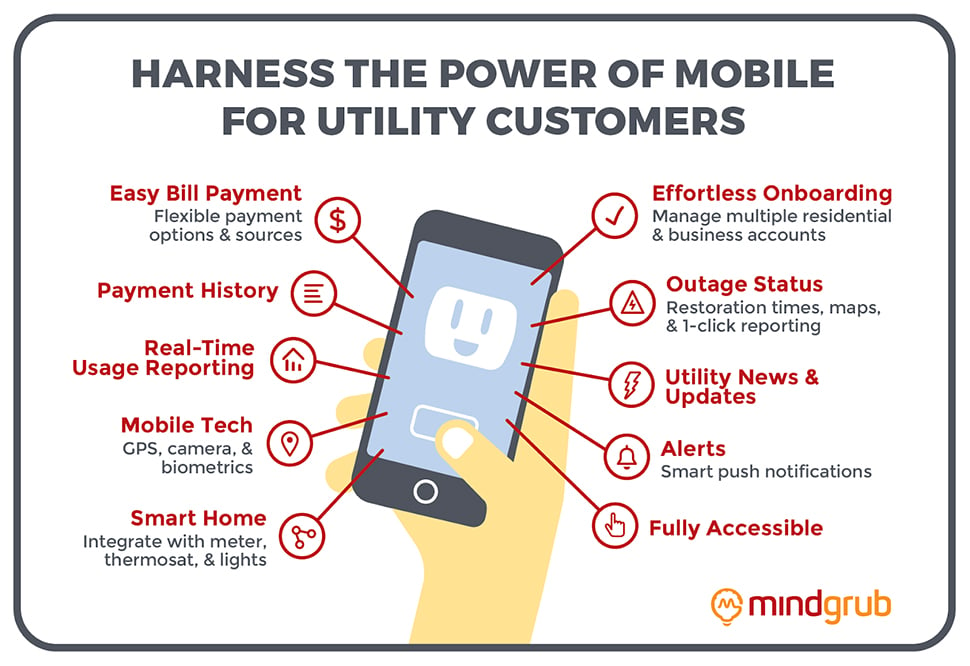 Moreover, these features are proven to lead to impactful, measurable growth along several key performance indicators.
Highlighting these elements in your mobile app promotional campaigns will help generate the awareness needed to positively impact customer satisfaction.
Choosing between mobile website or native app
When it comes to mobile solutions, there are two options: a mobile website or a mobile app.
According to JD Power Rankings, utility customers rate mobile apps higher than websites by a margin of 38 points (on a 1,000-point scale).
Mobile websites and mobile apps have several key differences. For one, mobile websites do not support features native to the device. Mobile apps, on the other hand, support features like location services for outage reporting, camera for damage reporting, push notifications, and easy login functionality including Touch and Face ID. Other significant benefits that a mobile app offers include options for advanced personalization and offline accessibility.
So, is now really the time for a mobile app?
Here are a few more figures to consider, if you're still not convinced:
According to Chartwell, if given a choice, only 46% of utility customers would stay with their current provider. That means 54% of customers could leave if there was an opportunity to do so. This increase is significant. According to Bain & Company, a 5% increase in customer retention produces more than a 25% increase in profit.
Most importantly, Chartwell reported that customers using their utility provider's mobile app had increased measures of loyalty by 15%.
So if you're still questioning if it's time for a mobile app for your utilities company, the answer is absolutely.


Wondering what a great utilities mobile app looks like? Check out the award-winning applications we created for Exelon's BGE, PECO, and ComEd utility companies.