The Evolution of Agile in a Fully Remote World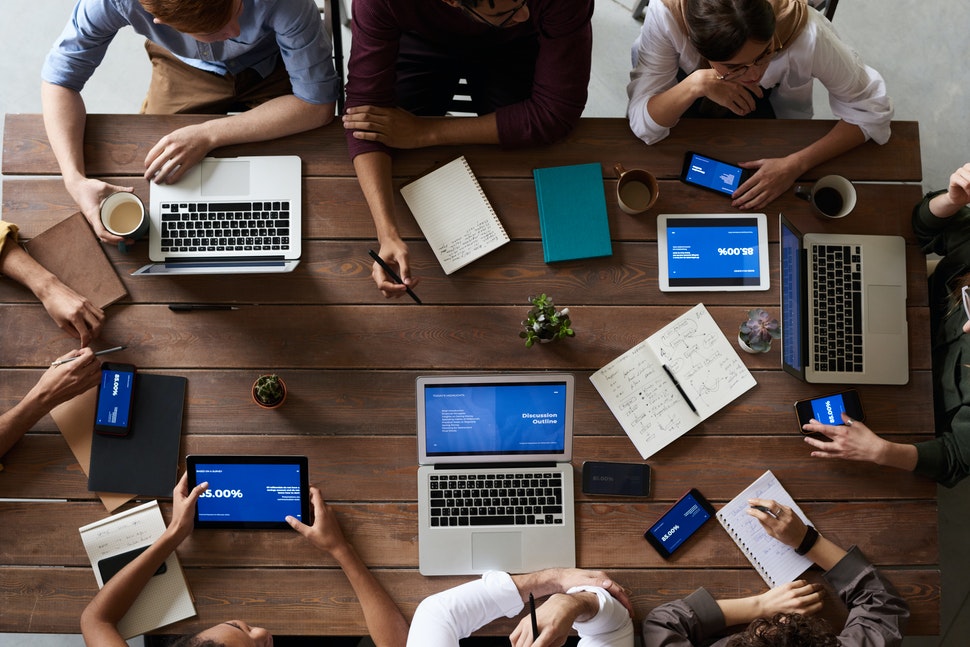 This month marks the 20th anniversary of the agile manifesto—a document detailing a set of methods and practices where solutions evolve through collaboration between self-organizing, cross-functional teams. Included in said manifesto is the belief that, "The most efficient and effective method of conveying information to and within a development team is face-to-face conversation." The 17 authors of the manifesto believed that this provided teams the ability to read non-verbal cues, communicate complex information, and develop human relationships.
During this global pandemic, many of us have been faced with the challenge of becoming a distributed agile team, not just "remote workers," while still using the fundamentals of agile.
"I think we've done a good job transitioning," says Rachel Verhaaren, Director of Project Management at Mindgrub. "There were some growing pains because we relied heavily on talking in person, but agile is about making it work for you, and we're able to tailor that to our specific needs through its framework."
One thing that sets agile apart from other software development practices is its focus on people and how they work together. There is no one right way to "do" agile, which means distributed agile teams can be just as productive as collocated teams. This framework, or the 12 principles of agile, allowed a company that was once reliant on in-person collaboration to build a fully functional remote operation that has flourished since the pandemic began. But even with remote teams, there are ways to improve cross-team communication.
Using tools like Slack and Zoom
That being said, it requires greater discipline and intentional communication. Tools like Slack and Zoom have become staples in communicating across teams, but they also pose some issues.
Before the pandemic, daily standups were essential in providing a forum for updates as well as a place to discuss and work through pain points. It may make sense to update your team via Slack, but it's not always effective when working through blockers.
"I think Slack has huge benefits, but I feel like it's a bit of a crutch," Verhaaren says. "Knowing when to switch from Slack to a meeting or Zoom is key. Some things are just better handled as a conversation and that's when it's time to cue up a Zoom meeting."
Turning your camera on
Another way to simulate an in-person conversation is to be sure that you can actually see who you are talking to. With the camera on, you can read nonverbal cues, gauge whether or not you have their attention, and also get a sense of the intent behind people's words. Turning your video on also holds you accountable and focused on the conversation.
Understanding that every department's role is important
A big part of the agile process is finding the straightest line from point A to point B, and one way to ensure everyone is on the same page is through clear, concise documentation—across all departments. Documenting changes, updates, blockers, and pain points in collaborative programs like JIRA is not only imperative to the developmental stages of a project, it's also an important way of keeping things moving along. It touches every part of a project including design, quality assurance, and the functional team as a whole.
"I think it's even more important that all team members of different roles work well together when fully remote because if one role drops off, then other groups get blocked," says Mariko Sakemi, Interactive Designer at Mindgrub. "I think frequent touch points to provide input and feedback are important too, to make sure everyone is on the same page and we know exactly what's being built—that's the beauty of agile."
The fact that we've found ways to communicate face to face without being physically together speaks to the fact that the manifesto inherently allows for flexibility. It has shown us the importance of consciousness and documentation.