10 SMS Marketing Campaigns To Try Today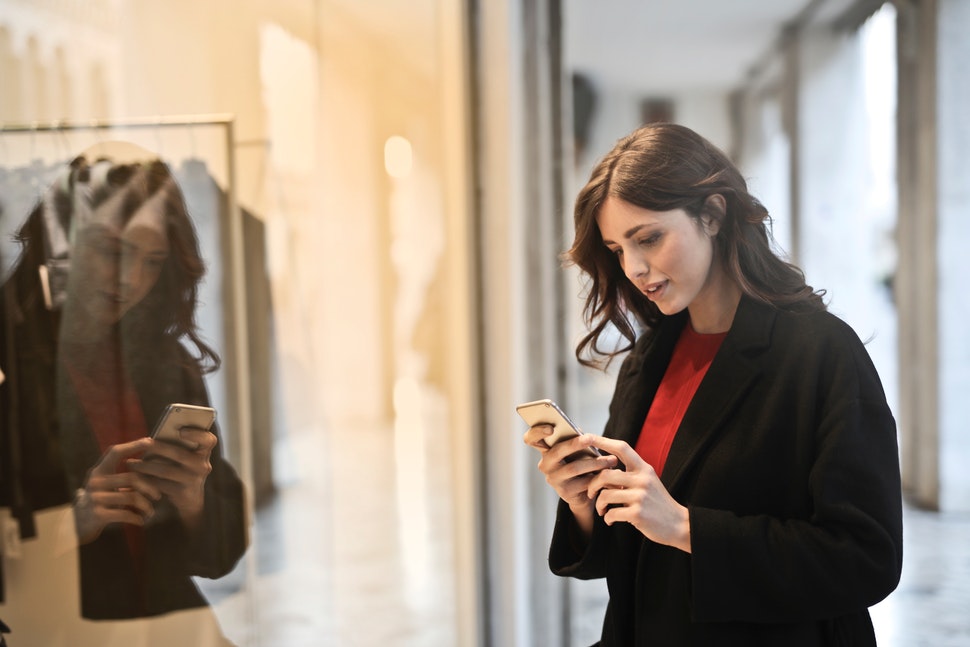 In today's world of hologram models showing off the season's latest fashions, cashierless grocery stores, and on-demand 3D-printed gifts, it may seem like connecting with consumers via something as ubiquitous as a text message is a strategy of the past.
Consider these facts though:
100% of mobile devices are configured to receive SMS.


Over 90% of SMS messages are read within 3 minutes of delivery.

SMS open rates

hover close to 98%, compared to just 20% for email.
If you haven't yet incorporated SMS into your growth marketing strategy, it may be time to reconsider.
SMS vs. Push Notifications
Before we dive into the different ways we can engage with consumers via SMS, it's important to draw a distinction between SMS and push notifications.
SMS (Short Message Service) and MMS (Multimedia Messaging Service) are decades-old technologies that power communication via a cellular network. These messages are sent directly to a person's phone number and can be delivered with or without internet access.
On a mobile device, push notifications are sent from a native mobile application. While the user will see those notifications regardless of whether they have the app running or not, they must download the application to their phone in order to receive notifications from that app.
So what's a better mobile marketing investment: SMS or push notifications via a native app?
The short answer is that the two strategies are most effective when deployed together.
Consider this: While approximately 67% of smartphone users have downloaded a retail mobile app in the past year, there's still a significant percentage of consumers who may not be using them (and therefore can't be reached via push notifications).
This presents an opportunity to reach your customers via push notifications and via SMS. If you're already engaging with your audience via mobile app (or even if you're not!), you can reach new folks by text and still take advantage of all of the benefits of mobile as a channel.
Implementing an SMS Marketing Strategy
Before integrating SMS into your marketing mix, it's important to consider a few key factors:
What is the goal of your SMS campaign?



As with any new marketing channel, it's important to define your goals for implementing a new communication channel with your customers.




Are you hoping to increase online conversions? Improve average order value? Drive foot traffic to your store or attendance at one of your events? Measure customer satisfaction?




Prioritizing your goals for the SMS channel will help you define your messaging, cadence, and targeting.



What platform will you use?



While there are dozens of trusted SMS marketing platforms available today, it's worth considering how the system will integrate with your existing software.


Integrating your SMS tool with your Customer Relationship Management (CRM) system will help you target the right audience and measure how your campaign is impacting revenue.


How will I build my SMS audience?



SMS messaging is, by law, a permission-based activity, so users have to opt in to receiving your messages before you can send them anything.




That means you'll have to be intentional about growing your text message subscriber list and make it easy to opt out.




Encourage your customers to opt into your text messaging program via your existing marketing channels, including social media, email, direct mail, your website, and even at the in-store point of sale.
SMS Marketing Campaign Ideas
Once you've laid the groundwork for your SMS marketing efforts, try these campaigns to start generating awareness, engagement, and loyalty for your business:
1. Personalized offers
78% of consumers prefer instant, digital access to rewards, so sending an offer to your text subscribers can be a great way to increase sales and get your audience to take action.
That being said, will your subscribers be motivated by offers that aren't relevant to them? After all, 80% of consumers are more likely to do business with a company if it offers a personalized experience than its competitors.
Being invited into your customer's text message inbox indicates a higher level of engagement with your brand than something like visiting your website once or searching for a related product online.
So use this high-touch channel to send highly personalized offers, like special discounts for an individual's birthday, instead of promotions created without regard for the recipient's interest in (or ability to redeem) them.
2. Special event invitations
Text messages are typically opened within minutes - not hours or days. That means that if you want to encourage your subscribers to attend a special event, it's important to consider your timing.
For instance, if you're hosting a local or online event that's taking place tonight, your users are more likely to act if you send an SMS message after work, rather than first thing in the morning.
Sending a text message indicates a level of urgency that emails or social media posts may not convey. Keep this in mind as you schedule your communications and utilize the channel appropriately.
3. Appointment/registration reminders
Whether your customers are making appointments or registering for an event, there's always a chance that they might not show up. Appointment no-shows aren't just a thorn in the side for medical service providers, but also for hair stylists, consultants, fitness trainers, and dog walkers.
The problem is worse if the "appointment" isn't one-to-one. The average no-show rate for paid events is 10% and it increases to 50% for free events.
Implementing an SMS reminder system increases the chances that those who register for an appointment or an event will actually show up. In one NIH study, text message reminders for a pediatric practice reduced no-show rates by over 23%, which also had a dramatic impact on their bottom line.
4. Customer reactivation
Whether your customers are typically online or in-person, SMS is a great way to reengage with individuals who haven't converted recently.
Trigger SMS messaging after a certain period of time has passed since a user visited your location, made a purchase, or engaged with your content to encourage your lapsed customers to take action.
5. Cart abandonment
The average cart abandonment rate for ecommerce brands is anywhere between 60-80%. Seriously.
What would it mean to your bottom line if you could reduce that rate by even a few percentage points?
Since the cart is personal to each and every user, the opportunity to create a timely, relevant, and actionable message is perfect for the SMS channel. A recent UK study found that the conversion rate for SMS remarketing almost exactly matches the average online conversion rate across all sectors.
That means sending cart abandonment reminders via text message gives you the chance to double your conversion rate - and increase top line revenue.
6. Geographically-based alerts
Take full advantage of the mobile channel by sending SMS communications based on your customer's location.
More than 90% of consumers use their smartphones while shopping, so encouraging them to visit your retail store when they're close to your brick and mortar location is a great way to drive up your location's foot traffic.
In one six-month pilot, retailer Kiehl's sent text alerts to customers within a certain distance of one of their stores. During the test period, 73% of customers who signed up for their SMS program made a purchase.
7. Ask for reviews
Research has found that over 90% of people regularly read online reviews and 84% of customers trust online reviews as much as a personal recommendation.
In short, reviews are vital for your business - no matter what type of business you're in.
Recently, Reviewtrackers found that more people are leaving reviews than ever before and they are, on the whole, 12% more positive than they were 10 years ago.
Their conclusion: If it's easier for your customers to leave a review, they'll be more likely to do so. Plus, there's a high likelihood an online review will be positive.
Give your customers the opportunity to review their experience with you by triggering a request after they make a purchase, attend an event, or speak with someone on your team.
To make sure you're asking your happiest customers, target people who have made multiple purchases, engaged positively with your content, or attended more than one event.
8. Audience research
Wouldn't it be great if you could just ask your customer what they want...and then give it to them?
SMS is a great way to gain quick insights into your customers' preferences and maximize the success of your next business endeavor.
Some ideas of simple surveys could include:
What topic should we cover in the next newsletter? (A, B, or C)


What flavor of ______ do you wish we offered in the store?


What question are you dying to ask our celebrity spokesperson?


When is your favorite time of day to work out?


Which product should we include in our next monthly sale?


What specialty drink should we serve during the next Ladies Night?
The opportunities for instant feedback (at scale) are endless, and can help inform multiple parts of your growth strategy.
9. Share urgent information
It's well-established at this point that SMS communications indicate urgency.
So if you have something time-sensitive to share that you want people to act on immediately, a text message is a great way to communicate that information.
For example, if you're an organization that serves communities impacted by a natural disaster, you may need to organize your volunteer team quickly. An SMS alert about the disaster is a fast way to spread the word quickly and get people to donate or register to volunteer - right from their mobile phones.
10. Corporate social responsibility
Consumers want brands that engage in corporate social responsibility (CSR) to be authentic, and to build that authenticity, it's important to infuse your commitment to a cause across all of your marketing channels.
If you're partnering with a mission-driven organization, SMS messaging is a great way to raise awareness of your campaign among your customer base and encourage them to participate.
Include a link to make a donation, showcase a product or service that's affiliated with your cause, or encourage people to spread the word about the campaign on social media.
Your customers will feel great about being included in your efforts, and you'll be that much closer to achieving your CSR goals.
In conclusion
While emerging technologies will absolutely help shape the future of retail, it's important to keep in mind that systems like SMS have stuck around for a reason: because they work.
Meet your customers where they are - in their messaging inbox - and engage with them on a deeper level with a strategic SMS campaign today.