What's New in iOS 13 That Can Impact Your Mobile App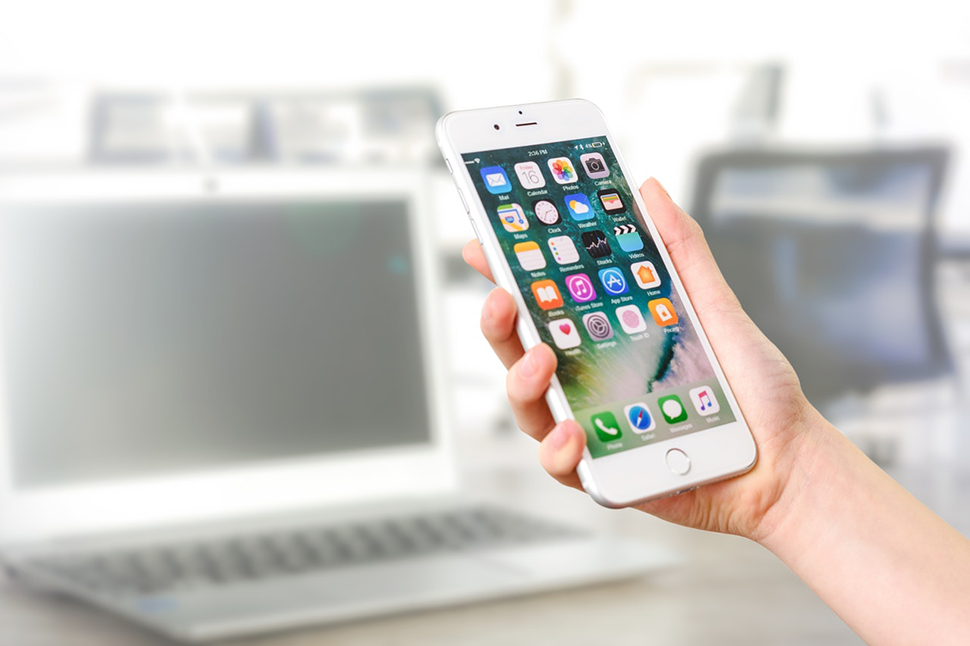 If you're up to date on all the latest software news, then you probably tuned in to Apple's Worldwide Developers Conference (WWDC) last month.
These annual announcements are especially important if you have or are planning to build a mobile app - regardless of which marketplace or platform you use.
If you haven't checked to see what Apple will be releasing to consumers or if you're looking for what's coming next in the world of mobile strategy, we've compiled a list of the tools and features you'll want to watch out for.
1. Sign In with Apple
We can all agree that a common annoyance with new apps is having to sign up for a new account. Or maybe you already have an account, but you purchased a new phone or reinstalled the app, and now you have to sign in again.
Apps that offer Sign In with Apple will make these annoyances a thing of the past. It allows account creation with just the tap of a button and will automatically detect existing users, signing them in instantly.
Unlike other third-party sign-in systems that still require you to enter a username and password, Sign In with Apple is built around the user's Apple ID, and uses biometric authentication (i.e., Touch ID or Face ID) to get users into the app as quickly as possible.
Another differentiating factor that appeals to users as well as developers is that Sign In with Apple comes with better security and privacy features, such as anti-fraud detection and two-factor authentication. Apple promises to provide more privacy options, putting control of sensitive data where it should be: in the hands of the user.
While Sign In with Apple is a fast and secure way for users to sign in, there are a couple things developers and app owners should be aware of. If your app offers sign-in with any other third party (e.g., Google, Facebook), it must also offer Sign In with Apple. Furthermore, the Sign In with Apple button must be located visually above any other third-party sign-in button.
If these criteria are not met, the app will likely be rejected from the app store going forward.
Sign In with Apple isn't just for apps, either! It will be supported by all web browsers, as well. And because Apple cannot apply its requirements to the web, the guidelines that they apply to mobile apps (in terms of usage and placement) do not apply here.
While many questions about Sign In with Apple have been answered, there are some technical unknowns that will only be revealed when the system is released.
2. Project Catalyst
Originally announced at WWDC 2018 as part of Project Marzipan, Project Catalyst will make it possible to port an iPad app to macOS!
Whether you already have an iPad app or are looking to build one, you can elect to take your product to the Mac platform for a small fraction of the cost.
Though Apple loves to advertise this as being as easy as checking a box, that does not mean that the app will work well or be a great experience for users by default. Building a quality Catalyst app will involve some additional development time, and there are even more features and considerations that will need to be made for Mac beyond what is possible on the iPad.
As with any new development, there will be some bumps in the road. There is a lot of work to be done over the next couple of months to ensure Catalyst works as intended.
3. Dark Mode
In Dark Mode, the operating system uses a darker color palette for all screens, views, menus, and controls, and uses more vibrancy to make foreground content stand out against the darker backgrounds.
Apple will be adding Dark Mode as an option to all of its iOS devices starting with iOS 13.
Users can choose to adopt a dark system-wide appearance, which will fully support accessibility features. The device will be able to use Dark Mode as the default interface style, or automatically switch to Dark Mode when ambient light is low.
While iOS apps do not have to support Dark Mode, we anticipate that users who prefer Dark Mode will come to expect that all their apps support it. So if your app does not have a Dark Mode option, it could be rendered "outdated."
4. ARKit
Alright, augmented reality (AR) fans, this one's for you! ARKit 3 gives developers the tools they need to deliver improved, immersive AR experiences.
One of the most noteworthy features to consider for your app is People Occlusion, which can track up to three faces simultaneously and allows AR content to be layered both behind and in front of people.
Human motion is captured in real time by one camera, and the front and back cameras are used for face and world tracking. This improves real-time body position and movement and allows for content interaction in the back camera view.
Reality Composer and RealityKit will make it easier for developers to build AR apps, potentially reducing development time and costs. If you've had your eye on an AR project for a while, now might be a good time to reevaluate your options.
5. Default modal presentation
If you've been using iOS for a while, you're likely familiar with the default modal screen presentation. That's when an app animates a new screen sliding up from the bottom of your device, covering the previous screen.
In iOS 13, this new view presentation will no longer be "full screen," but rather a stacked card presentation where the topmost card can be swiped down to dismiss and return to the previous screen.
Existing apps will not be impacted; the old style will remain when users upgrade to iOS 13. However, new apps or any updates to existing apps will have this new style when iOS 13 is released.
The big takeaway
Apple is releasing a lot of new things in iOS 13, and the five that app owners should keep a pulse on are:
Sign In with Apple
Project Catalyst
Dark Mode
ARKit
Default modal presentation
It can be tough to stay current with constant software product and feature updates. With the right advice and expertise, however, you'll be able to build and maintain a high-quality app that fuels your customer experience.

Are you in the market for a new or improved mobile app and looking for top-notch strategists and developers? We've got you covered! Fill out our contact form or give us a call to get started.