Using 360 Virtual Reality Video to Experience the Arts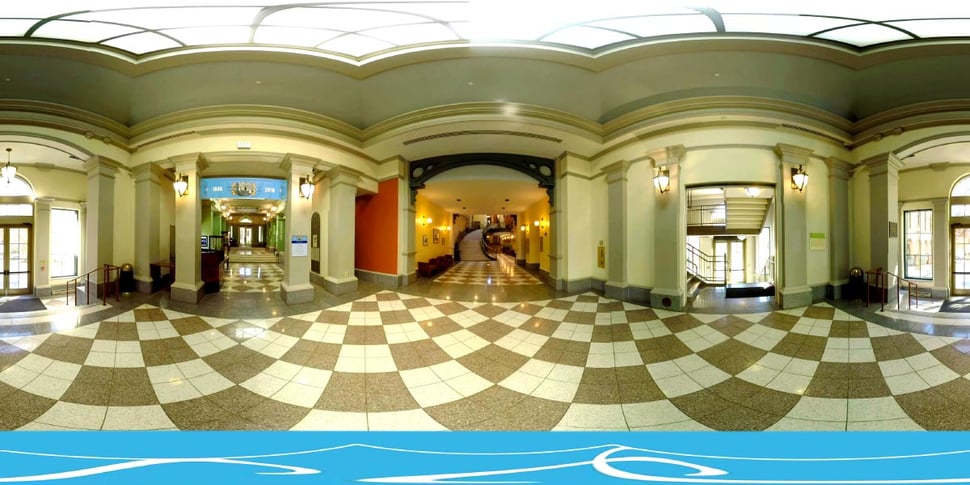 360-degree view of the entry at the Johns Hopkins University Peabody Institute.
People are attracted to visual experiences, and video is a great way to communicate it. Many of our clients that have added video content to a website have seen increased engagement and social shares.
But if you really want to immerse your audience, 360º (or VR) video delivers a simulated 3D experience where the viewer can participate, looking around as if s/he were physically present. It's not quite virtual reality, but the experience can be delivered using existing web technology to most devices. It's especially well suited to viewing on touchscreens, in fact the majority of VR video is consumed on these devices.
We had the pleasure of working with the Peabody Institute at Johns Hopkins University to craft a unique way of experiencing the historic spaces it offers—and what it feels like to be an audience to the music created there. Mindgrub ensured locations were suitable for filming by conducting walk-thoughs and setting up lighting to capture the best shots. 360 VR videos produced included orchestra, percussion, organ, and group instrumental and vocal lessons. Learn more about the project here.
View a couple of the final videos (go ahead, click and drag around!):
So how does it all work? It begins with a special camera (really several cameras) arranged in spherical array. Each of these cameras records a separate stream of video, which is then "stitched" together to create a single experience that shows the scene from all angles. It's similar to creating a panoramic image from a series of photographs on your cell phone, but using massive amounts of video data instead.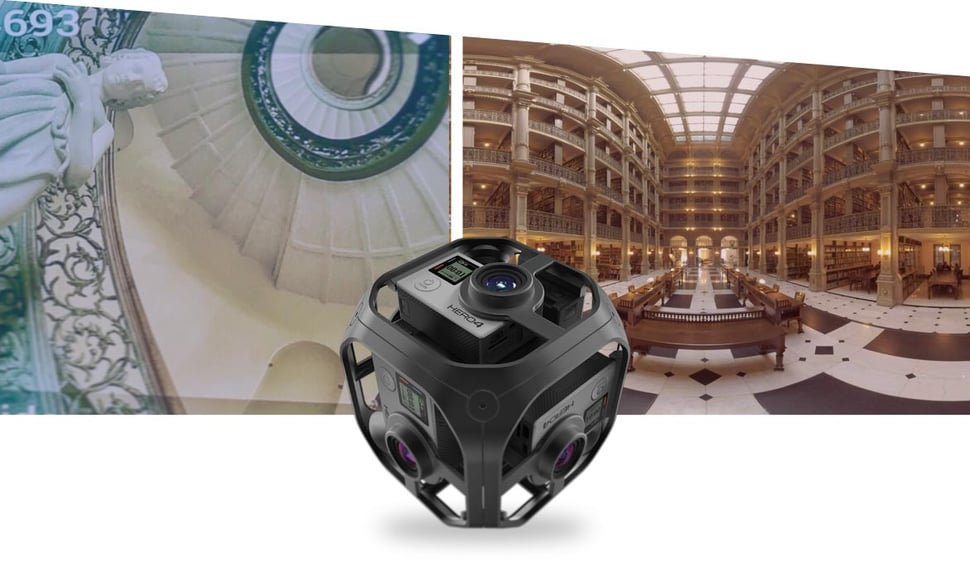 VR video can be shot with equipment as inexpensive as a few hundred dollars (e.g., using two fisheye lenses back to back), but if you want HD quality video you'll need to buy or rent a more expensive rig (e.g., stereoscopic rigs that use multiple lenses). Keep in mind editing 360 video also requires a robust machine due to the sheer size of the files. As with any kind of videography, lighting and sound quality can greatly impact the final product.


Let us know if you are looking for some help with your next 360º or VR video project.