Mindgrub Technologies is Paving the Way in AI and Machine Learning for Your Business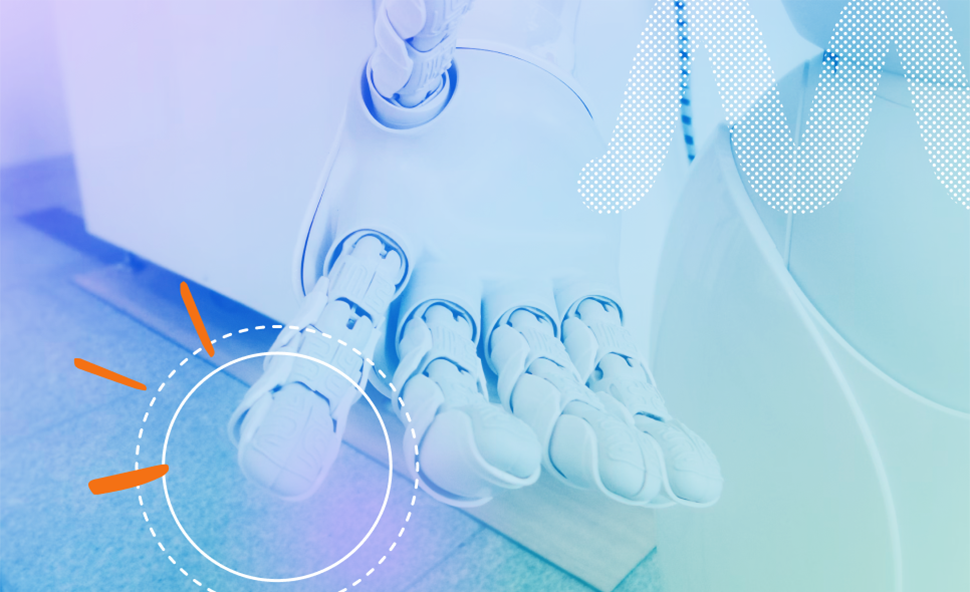 ---
As technology continues to advance at a rapid rate, the leading minds of our world are turning more and more toward Artificial Intelligence (AI) and Machine Learning (ML). From marketing to manufacturing, these emerging techs have found valuable use in many areas where automation can create invaluable insights or automate laborious processes.
At Mindgrub, we're taking an innovative approach to providing enterprises with AI-driven solutions that offer efficiency, scalability, security, and cost savings. Our advanced machine-learning algorithms produce actionable results for CTOs, CIOs, and marketers alike–setting us apart from other providers in this increasingly competitive space. Read on for examples of how we're set up to exceed industry expectations for AI and ML!

AI and ML can greatly enhance your operations, bringing your business to the cutting edge of technology. Our team of in-house Artificial Intelligence Subject Matter Experts (SMEs) are experienced and highly knowledgeable, helping to give you peace of mind when it comes to integrating AI into your product operations. Furthermore, we have extensive expertise with our partner network, including Amazon Web Services (AWS), that allows us to better optimize our efforts while expanding our capabilities. In short, with us by your side, you can leverage AI for your business's productivity like never before.

A New Service Offering: AI and ML
From strategizing to implementation, Mindgrub has you covered on your journey toward digital transformation powered by forward-thinking Artificial Intelligence (AI) and Machine Learning (ML).

In-House AI SMEs
Mindgrub has solidified its engineering capabilities with AI subject matter experts to help clients maximize the potential of ML and AI. Mindgrub's CEO and CTO are leading the front on the adoption of AI for business operations and they are eager to sit with you to discuss how they can enable AI in your business.

Our Partner Network
Mindgrub is taking the lead in providing industry-leading services to its clients, leveraging AI/ML and Robotic Process Automation solutions from our carefully chosen partner network. By partnering with industry leaders in artificial intelligence, Mindgrub is staying ahead of the curve and providing innovative solutions that keep their customers at the forefront of tech advances. With our cutting-edge expertise in Amazon ML tools, companies can confidently pursue their business objectives with smarter data-driven solutions. As an experienced and certified partner of Amazon, we provide the necessary guidance to make sure you get maximum value from today's most advanced technologies.

AI for Product Operations
By leveraging AI technology, Mindgrub is revolutionizing the way companies approach product operations. Our innovative tool examines every aspect of your processes to identify opportunities for improvement that can boost efficiency, cut costs, and enhance customer satisfaction–all at once!

All-in-all, Mindgrub is poised to be a major player in the world of Artificial Intelligence and Machine Learning. With our newly launched service line and ambitious partnership with AWS, we are well on our way to enabling companies everywhere to unlock their potential–revolutionizing operations with AI! If you would like to learn more about how your company can benefit from this, please do not hesitate to schedule a meeting with us!

UPCOMING EVENTS:
Todd Marks, CEO of Mindgrub, and Jason Perry, Chief Technology Officer, will be moderating a panel, exhibiting and leading a roundtable on AI and ChatGPT at Maryland Tech Council's Digital Transformation Summit on March 16th. Prepare for an insightful conversation about how businesses can capitalize on artificial intelligence technology to foster success and expansion.

Contact us for more information and meet us there or register here!