How to Personalize Your Content Experience in Drupal 8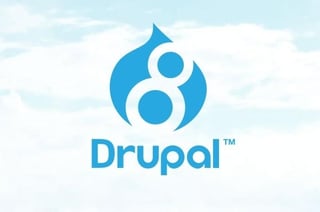 One of the most important shifts on the Drupal platform this year was the widespread adoption of Drupal 8 that involved over 200 new features and improvements. Of the new features and improvements, our engineers became particularly fond of the personalized content experience.
Since DrupalCon Baltimore ended, our engineers have been hard at work to create the Mindgrub Content Author Experience. In this article, we will go over some ready-to-implement best practices on how to personalize your content experience in Drupal 8 through Mindgrub's methodology.
---
The Challenge
A topic that comes up frequently from both our clients and our marketing and design teams is the desire to have more flexibility on how the content on their website is built while still having some structure to it. A simple WYSIWYG editor here just wouldn't cut it as it would not allow for parts of content to be used on other pages of the site (such as in a sidebar) nor would it allow for targeted search.
While we've been using the Paragraphs module in Drupal for awhile now to provide some of this flexibility to clients, we've always had to ask and answer the same question with our clients of "how do you want to lay out your content?" More often than not, our clients would ask us what layout options we've provided to other clients and we'd start referencing the most recent projects we've worked on.
This challenge led our team to identifying a need in the market for a more organized, personalized approach to the initial planning process on CMS engagements.
The Mindgrub Content Author Experience
After some painstaking research and a spin with Drupal 8's Configuration Management System, we've now solved and standardized a process to improve content flexibility and CMS infrastructure for our clients . We have a firm set of ways for content to be laid out on a page ranging from multiple columns, text, images, accordions, tabs, and more.
Total, there are over 10 different elements that can be combined like lego bricks to create content pages on websites while still maintaining structure. These include:
Calls to Action -- a compelling way to encourage visitors to convert into leads on your website
Accordions -- collapsible sets of information perfect for sectioning out content via subheaders all on the same page to enhance the reader's experience
Blocks -- the ability to embed other displays from the website (such as lists of most recent news articles) within your page
Rows & Columns -- flexible structure elements so content can be created fully mobile-responsive and exactly as desired. No more need for manipulating content in a WYSIWYG editor to try and get the layout right
Jumbotrons -- carousels of images with captions and links. These are also sometimes referred to as hero sliders or big plays
Embedded video -- directly embedded videos from YouTube
Tabs -- similar to tabs in your browser window, this allows for breaking up content into multiple tabs that act almost like separate pages
Teasers -- these highly emphasized snippets are designed to go hand-in-hand with Calls to Action
WYSIWYG Text -- While we've provided a number of different options, we know there are still those content authors who would like to work in a WYSIWYG editor or even provide their own HTML. We haven't forgotten about you.
This process results in hundreds of variations, making sure content authors have total control over what their pages look like. Gone are the days of cookie-cutter landing pages that fail to convert website visitors and gone are the days of having great looking pages in Photoshop that require a lot of tweaking in a single WYSIWYG editor to get right.
You now have the ultimate power to create pages the way you want them, each with their own flavor so your visitors don't get bored of repetitive design on your landing pages.
Is your current website holding back your creative authoring juices? Contact us to learn how you can implement better processes for content personalization through the new Drupal platform.