How a Robust Content Strategy Can Drive Revenue Growth [Case Study]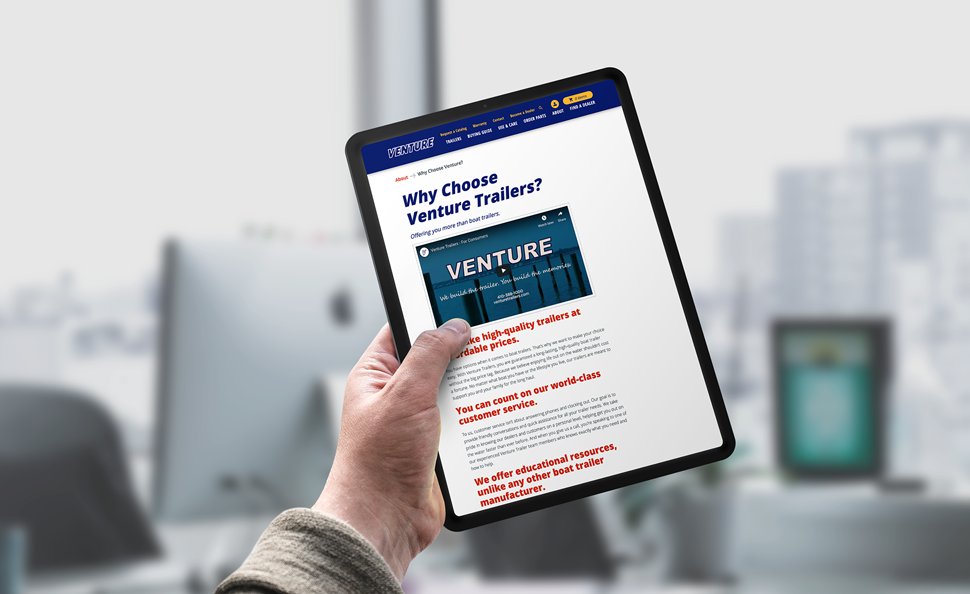 Creating content for your company's new or redesigned website might seem like a relatively straightforward task.
But when you finally start the process, you might realize that generating impactful content can be tough.
You're not alone! 65% of marketing professionals agree that it is difficult to produce engaging content.
There are many factors to consider when creating and distributing digital content if you want to keep your customers engaged and your business at a competitive advantage.
This is especially true because of all the other content out there vying for the attention of consumers. Your brand must shine through, proving to be accessible, authentic, and knowledgeable.
How do you achieve this?
Think strategically, and look to the experts when you need help! Utilizing marketing tools and resources available to plan out your content before sitting down to write can save you time and money, and set you apart from the competition.
The Importance of Content Strategy
A strong content strategy will help ensure that your digital content:
Meets your business objectives


Consistently represents your brand's voice and tone


Caters to the needs of your buyer personas / target audience at different stages in the customer journey


Provides valuable and well-researched information


Is optimized for search engines


Gets to the right distribution channels at the right time
All of this will help build trust with your audience and translate into real results for your business, converting leads into sales.



In fact, content marketing conversion rates are six times higher than conversion rates produced by traditional marketing campaigns and sales tactics.

Regularly publishing valuable content on your website, for example, will give you 434% more search engine-indexed pages than sites that do not publish content consistently. This helps people find your site from organic searches and increases the chances of conversion.
Demonstrating Results
We recently collaborated with Venture Trailers, an East Coast boat trailer manufacturer, to redesign their website and define a complete content marketing strategy.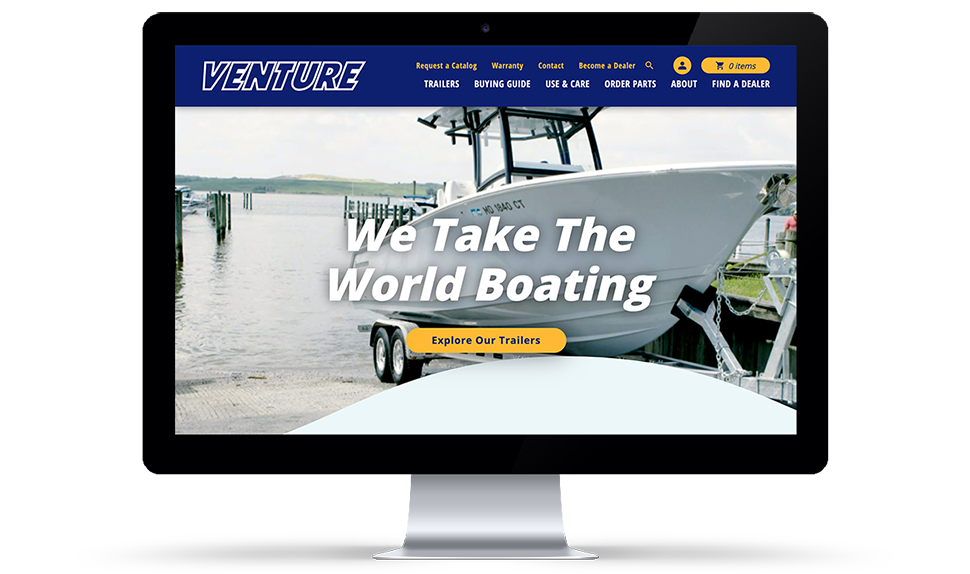 Venture Trailers' new home page.
The Venture Trailers team came to us with a desire to position the company as a thought leader for boat users and a convenient resource for boat dealers, while maintaining their reputation as the most economical and high-quality boat trailer manufacturer in the business.
One of the most important changes that Venture Trailers wanted to make was to engage a new market segment: boating consumers (the end users of their products).
While boaters cannot purchase products directly from Venture Trailers, it was important to the team to support brand awareness and loyalty at the end user level; to encourage consumers to choose Venture Trailers from their dealers.
Because Venture sells products through distribution partners, it was important to create content that provided up-front transparency to customers and to give them easy ways to contact vendors (and make a purchase).
To facilitate the needs of distributors using the website, we added easy-to-find resources, such as warranty and trailer information, so their experience with customers at their dealerships were smooth and more enjoyable.
We conducted the following exercises to develop and execute upon a strategic approach to content creation:
Brand workshops to further define mission, promise, and personality


Buyer persona exercises


Competitor research


Keyword / Search Engine Optimization (SEO) research


Key Performance Indicator (KPI) definition
Our evaluation of all of these elements prompted one vital navigation recommendation that has helped improve the customer journey. The typical boater may not know the trailer material he/she needs, so we recommended organizing the main navigation by trailer style, rather than by material.
Our research indicated that customers are likely to know the boat type and trailer needed (e.g., a jetski owner will need a personal watercraft trailer, or a pontoon boat owner will need a pontoon trailer), and will then decide which material they want afterwards.
Organizing information based on the customer's decision-making process also allows us to avoid creating duplicate content, which negatively impacts SEO.
Regularly updating a website with useful, keyword-rich content is one of the best ways to have Google scan and rank your website. Therefore, we recommended infusing website copy with relevant keywords that have high search volume.
As a result, in the month of November alone (six months after the new site launch), Venture ranked for 1,600 new keywords. The continuous increases in keyword rankings are helping more people find the Venture Trailers website.
From each of the brand values (i.e., customer service-oriented, authentic, educational, and family-owned), we created a messaging framework for each target audience (i.e., customers and dealers) to help develop content for the website using the newly defined brand voice.
Once the site structure was finalized, we populated each page with content that was relevant to each major buyer persona (shown below).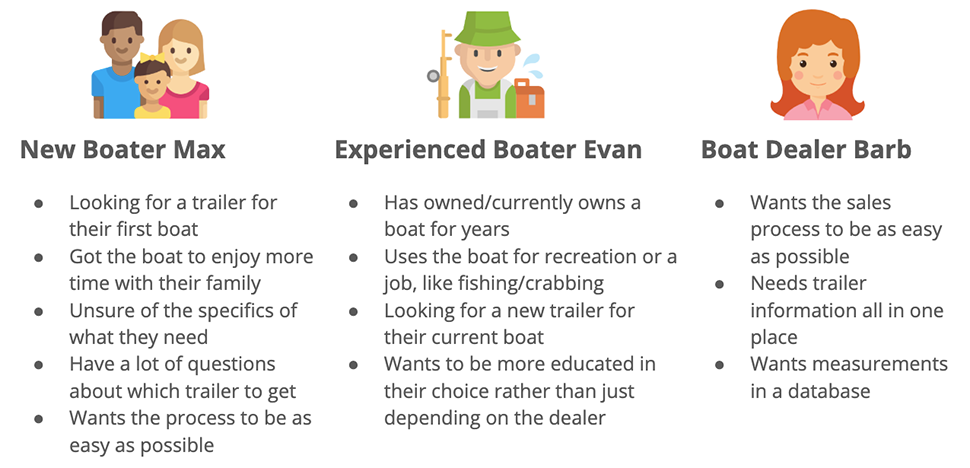 By mapping out the specific needs of each type of user and addressing each of those needs with visual and written web content, the Venture team has experienced significant increases in their previously-defined KPIs.
We've seen a:
76% increase in organic traffic to the site year over year for November


150% increase in pageviews and an 82% increase in unique sessions


67% increase in ranking keywords, leading to a lot more impressions (i.e., the number of people who see Venture's site using Google's search engine) and clicks (i.e., people clicking on links to Venture's site)


27% decrease in bounce rate three months after launch
With the addition of self-service tools and educational content on their website, the number of direct phone calls to the customer service and sales departments decreased as well, which was an important goal for the client.
Most importantly, the new user-friendly digital platform has helped Venture Trailers increase sales and improve customer loyalty.
The Venture Trailers team is fulfilling their vision of providing educational content to the boating community, ultimately offering customers all the information they need to make their decisions and get back on the water.
Elevating Your Brand
With so much content on the internet these days, it can be challenging to attract and retain new customers.
If you are looking to improve your company's digital presence and grow your bottom line, a new web content strategy can certainly help.
Once implemented, you'll be able to answer each of the following with a definitive "Yes."
Does my web content:
meet my business objectives?


consistently represents my brand's voice and tone?


cater to the needs of my buyers / target audience?


provide valuable and well-researched information?


contain pertinent keywords for SEO purposes?


get to the right distribution channels at the right time?
The Venture Trailers project is just one example of how an improved and simplified customer experience and a thorough content strategy can boost a brand's digital presence, increasing sales and the number of returning customers.


If you'd like some help developing and implementing your own content strategy, our experienced digital marketing team would be happy to assist you! Give us a call or fill out the form below for more information.