Concession Wars: Using Technology (not giveaways) to Reverse Declining Occupancy Rates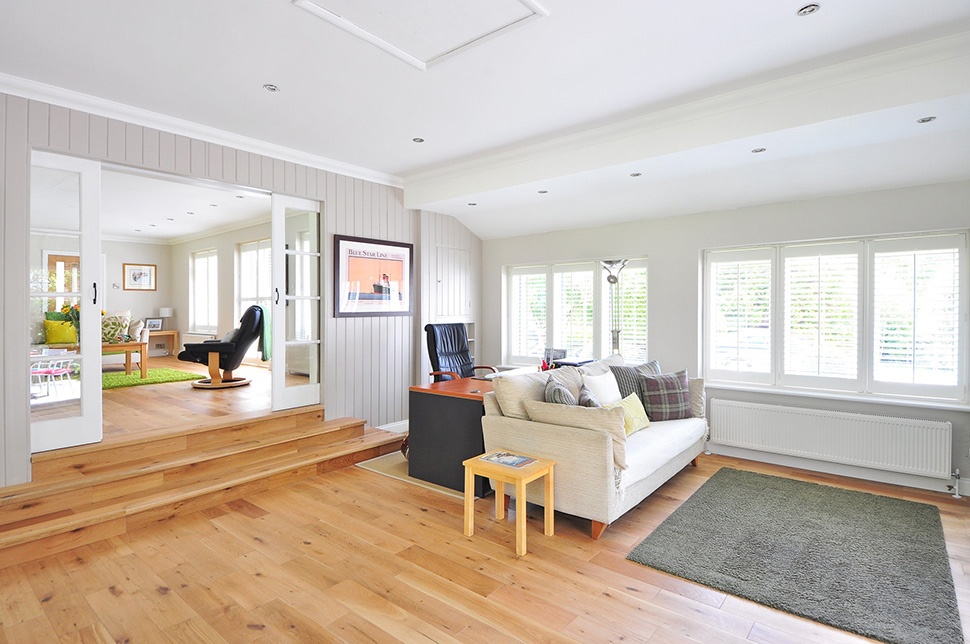 The multi-family industry is booming across the United States and has been for the past few years. Baltimore is no exception; it feels like a new property is going up on a weekly basis. Anthem House, 414 Light Street, and Porter Street are just a few of the new communities opening across the city, and the amenities just keep getting nicer!
One question on a lot of people's minds is, "Will demand keep up with supply?" The answer is no, not really.
The nationwide vacancy rate is currently around 6.9%, the Baltimore Metro area vacancy rate is around 3.4%, and the most recent estimate for Baltimore City's vacancy rate is a bit higher, at 9.3%. This will eventually balance out, but lower-than-anticipated occupancy rates still need to be addressed at a number of properties across the local market.
While most property owners are introducing concessions and giveaways as incentives to lease, I propose that investments in technology could provide a more sustainable model for growth.
What Property Owners are Doing Now
In a market where occupancy is down and most of the properties have very similar amenities, what are property owners doing to increase leasing numbers?
When occupancy is trending below say 90%, the property management company will decide to try a few things to get residents fast, all of which are great for the renter:
Open house. The cheapest way to entice apartment hunters and typically entails waived application fees, free parking for X months (if applicable), and free snacks during the tour.


Prizes. Smart home devices, tablets, and even cruises are being given away during leasing specials. A little more expensive, but also a little more enticing.


Concessions.

Specifically, rent concessions. This could be reduced rent that's amortized over the life of the lease, or you could get free rent up front for one, two, or even three months.
As concessions become more commonplace, they become more expensive. This has the potential to become a long-term problem for the industry. Giving away a few gadgets and a couple of months free rent might address a property's 60-day occupancy issue, but now a cycle has started.
We can all agree that concessions aren't going away completely, but what role can technology play in reducing ongoing vacancy and the need for concessions?
What Property Owners Can Do in the Future
The way a renter finds an apartment, tours the apartment, and ultimately leases needs to be re-envisioned. I am a huge proponent of the "human touch" and don't think that it should ever be completely removed from the equation, but I do feel that technology can be a more sustainable competitive advantage for properties in our area.
Everyone who has been apartment hunting knows it can be exhausting and confusing. You forget which property offers what, or they just blend together because they are all so similar.
Imagine being able to take a true virtual tour of a community using virtual reality. This goes WAY beyond the 360 degree photos that are currently showcased online as "virtual tours."
Imagine yourself as a renter visiting an apartment's website, clicking on apartment 402, and being able to really walk through the apartment. Or the community room. Go sit by the pool.
If potential residents could get a real sense of the community and the physical space of an apartment, their chances of moving forward with the leasing process increase. One Atlanta real estate agent reported a 100% increase in website visits after adding virtual tours to her listings.
Let's take it a step further. Say you visit an apartment that you've already virtually toured, just because you are so excited about living there. The community's tablet could have an augmented reality layer that's ready to drag and drop furniture so that you have zero questions about what fits where. It would be a total game changer.

Here at Mindgrub, we gravitate toward innovative technology and look forward to what's to come for augmented reality. More industries are experimenting with virtual and augmented reality to attract more users and customers. We offer several services in smart tech and we'd be happy to jump-start your next project. Let us know what you have in mind.