What Maryland Cyber Can Do For You [Event Recap]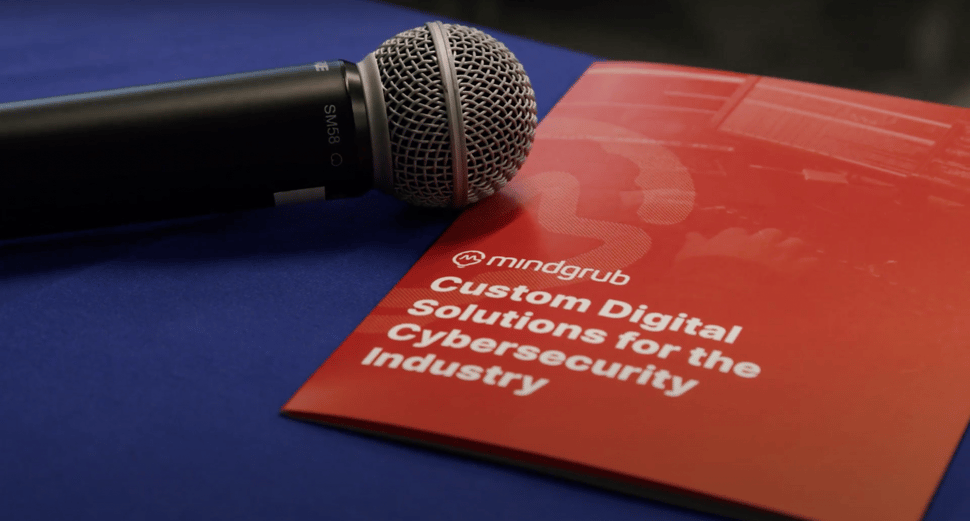 Cybersecurity threats can happen at any time, but luckily the state of Maryland is backed by trusted protection from reliable professionals.
That's where the Cybersecurity Association of Maryland comes into play. Their mission is to provide the people and businesses of Maryland and beyond with the best resources and partners possible when it comes to protecting websites from potential threats and attackers.
To showcase all Maryland has to offer, Mindgrub and the Cybersecurity Association of Maryland, Inc. (CAMI) recently hosted a networking event for the launch of the 6th Annual Cybersecurity Buyer's Guide.
Our expert panelists participated in a discussion, moderated by Mindgrub's CEO Todd Marks, on a variety of topics related to cybersecurity. Panelists included:
Check out the full panelist discussion and a summary of the key takeaways below.
The State of the Cyber Industry
"The speed by which cybersecurity is changing is daunting," says Frankie Valez, speaking to the ever-changing nature of cybersecurity today. "The number of relentless attacks that happen daily and the maturity and the ingenuity of what these attacks do are constantly evolving, that means we have to constantly evolve as protection providers."
We find ourselves in a somewhat uncharted age when it comes to cybersecurity. Technology is advancing quickly, and this means the cybersecurity industry changes frequently in order to provide reliable protection and proactive maneuvers to deter attackers and threats.
Detection and protection are huge variables within the framework of cybersecurity. "If we were designing security into our software and into our systems, there wouldn't be so many successful attacks," says Tina Williams-Koroma. "In terms of borderless security, it becomes difficult to draw that circle around what you're protecting, so it's better to move forward with software that can be flexible with the current demands of internet protection, especially with the latest increases in remote work."
But it doesn't stop at detection and protection, overall standards of cybersecurity development are increasing.
"What is happening on the data protection side has to align with what is happening on the privacy side. There are certain regulations that we, as an industry, have to adhere to," says Patrick McLoughlin. "We have to identify what those regulations are, what are the components of the data that is being collected, how they are meeting those regulation standards, how they are being used, and determine what the mechanism is for informing citizens of those data collection details."
The Future of Cybersecurity in Maryland
Protecting valuable information starts with upgrading and improving digital infrastructure. Maryland's experienced professionals develop the systems needed to safeguard user data across the globe.
Within the changing landscape of cybersecurity, the main focus is pivoting to protect the influx of remote workers across the globe. Many people have their own equipment at home, so cybersecurity has shifted priority to providing a wider net of protection for companies and industries that have a large demographic of remote employees. "A lot of times you might have certain [cybersecurity] requirements when it comes to subcontractors and employees, that should be an integrated part of your contract, says Williams-Koroma. "The broader topic is emphasizing supplier security."
There are several different measures we can take as cybersecurity providers to ensure the safety of our customers, such as cyber insurance. "IoT [technology] is becoming more and more integrated within our everyday life," says Matt Mosley "providing cyber insurance is a life or death situation in some cases."
To learn more about how Mindgrub creates high-performing digital experiences for cybersecurity organizations, visit mindgrub.com/cybersecurity. Contact our team for more information on how to work with Mindgrub!