Anatomy of a Telehealth Program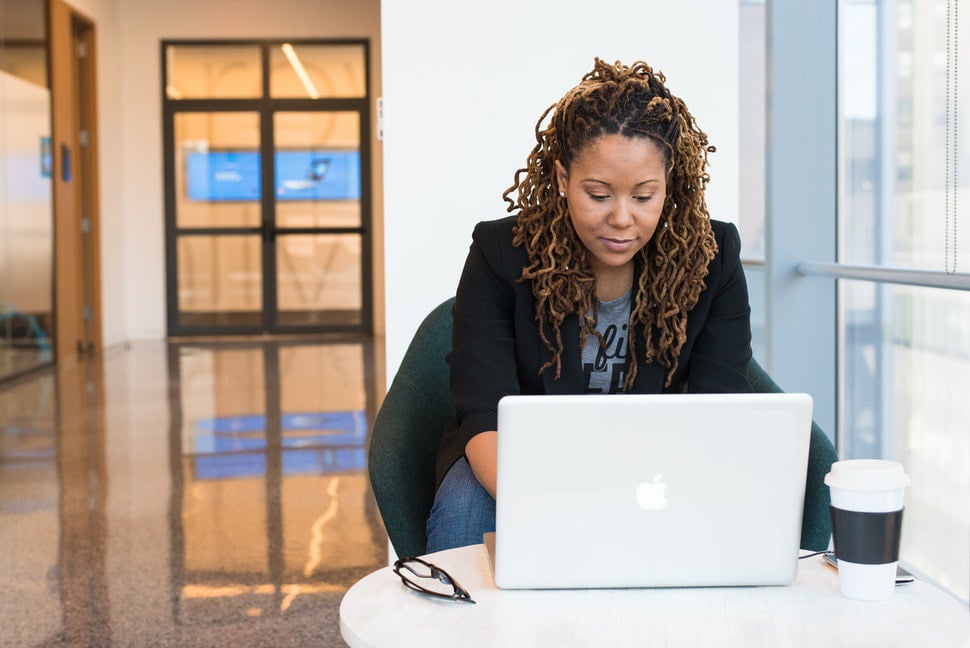 Consider these questions to create the right telehealth program for your organization.
Telehealth enhances patient care by providing continuous connection and improved access to both primary and specialty care through the use of technology. Virtual visits are one part of the overall telehealth strategy, which could also include remote patient monitoring, symptom surveys, activity tracking, educational resources, medication reminders, and more.
Choosing which elements to include in your telehealth program can be a challenge, so let's look at some questions you can ask yourself in order to sort out which elements are most important for your organization.
Do you have someone to champion the initiative?
If you've done research on implementing a telehealth program, you've likely come across the many articles arguing the importance of having a "champion," or someone to take the lead and see your telehealth program through from ideation to implementation to adoption.
So why do you need a champion? Here are a few reasons, as reported by the Northwest Regional Telehealth Resource Center:
A champion drives the entire process, from start to finish


A champion acts as a cheerleader, generating enthusiasm for telehealth that providers and representatives will pass along to patients


A champion educates others on the role of telehealth, how their program works, and how their particular program contributes to patient and provider success


A champion bridges the gap between management, IT, and clinical associates, helping all parties understand the needs of the others
Generally speaking, your champion should be someone who is passionate about the promise of telehealth, who wants to share their enthusiasm with others in the form of education, and who is ready to dedicate time and energy to seeing your program through.
Hopefully someone comes to mind (maybe it's even you), but if not, you may need to spend some time cultivating a champion. When building internal telehealth leaders, educating them on the benefits of telehealth to patients, providers, the organization, and even society at large can go a long way.
What are you looking to accomplish with telehealth?
A critical piece of digital strategy is figuring out why you're interested in telehealth in the first place. What do you hope to accomplish with your telehealth program?
Think less about the specific features; this is about defining the overarching goals of your program.
What are the outcomes you're hoping to drive?
Your measure of success will depend largely on the type of practice. For instance, a general practitioner in a rural area may be looking to connect with patients who live far away and don't have the time or the means to travel to the office regularly. This telehealth program will vary greatly from the program for a surgeon looking to reduce in-person post-operative visits via remote monitoring and ongoing education.
What does your program need to include?
Now, keeping your overall goals in mind - what would a successful program include? This is less about selecting functionality that seems innovative or flashy and more about matching your goals with the needs of your patients.
To figure out what your program requires, conduct a needs assessment. This should involve any parties who will be using your program - nurses, doctors, administrative staff, and patients - and will ensure you end up with a platform that best serves everyone.
Consult with each group and ask them about their first, second, and third-level priorities, and how those translate into the specific features they may need. This will provide a high-level overview of needs and expectations, allowing you to see which features are most critical.
By taking different stakeholders' opinions into account, you'll generate buy-in from those upon whom you rely for the program's success - a critically important consideration when implementing new policies, procedures, and technologies.
What resources will you need?
Generally speaking, you need three main things:
Secure, reliable internet connection
Software
Hardware
The first element is straightforward: To connect with your patients virtually, you'll need a solid internet connection.
Second is software, which encompasses electronic medical records, a video calling platform, and all the other digital components of a telehealth platform.
Third is telehealth hardware, which often includes a cart with a computer, and peripherals (or remote medical tools). We say "generally speaking" here because the specific technical and tech stack requirements will depend heavily on the scope of your program, the systems you already have in place, and the needs you've outlined in your needs assessment.
Now that you have an outline of what it is you're looking to get out of your telehealth program, you can start making decisions related to functionality. Perhaps the biggest decision you'll have to make is whether you want to build a custom solution, or license something off-the-shelf.
How do you choose between custom and out-of-the-box?
When you're ready to start developing your platform, you have two options: building a custom application or purchasing an off-the-shelf (or out-of-the-box) platform. Listed below are pros and cons of each option.
It can be tempting to save time and, initially, money and go with an off-the-shelf option. There are plenty to choose from, but the important question is do they have the features you actually need?
(Remember that needs assessment?)
Before you commit, thoroughly research your off-the-shelf options. Here are a few things to consider when examining platforms.
Does the out-of-the-box platform have all the features you need, based on your needs assessment?


Will it work with the platforms and systems you already have in place?


How old is the platform? What does the company's 5-year and 10-year plan look like? Will you be at risk of having to re-platform if the company sunsets their product, or are they investing in the long-term future of the solution?


What do their existing customers have to say about their platform, onboarding support, and customer service?


What are the licensing fees? How will those costs change over the next 5-10 years?


Is the platform well-supported?
These questions, combined with the pros and cons of each option outlined below, will help you make the right decision for your practice.
Out-of-the-Box
| | |
| --- | --- |
| Pros: | Cons: |
| Quicker deployment | Ongoing fees add up |
| Lower initial development costs | Limited customization |
| More predictable costs | Lack of ownership over the code |
| Rich initial feature set | Third-party security vulnerabilities and risk of downtime |
| May come with some built-in integrations with popular systems | Limited ability to differentiate your experience from competitors' |
| Dedicated onboarding support during implementation | May not integrate with your existing systems |
Custom
| | |
| --- | --- |
| Pros: | Cons: |
| Fully customizable to your needs | Longer timeline |
| Full ownership of the code | Higher initial development cost |
| Unlimited scalability | Hands-on process |
| Endless opportunities for innovation and differentiation | Responsible for onboarding and training internal team members |
| Fully branded experience | |
Other considerations
Whether off-the-shelf or custom, as you build out your telehealth program there are a lot of factors to consider before moving forward. Here are a few that our team feels are especially important.
Security + authenticity
All communication between your practice and the patient must be secure. Consider:
How will you make sure patients are who they say they are?


How will you protect them from phishing scams?


Where will medical professionals conduct telehealth visits in order to ensure patient privacy? What guidelines do providers need to follow to ensure they can work remotely and securely?


Where will your service be hosted? If it's outside the country, it may go through extra network points and servers, which could violate data management statutes.
Integrations
We touched on this above. The main consideration here is how will your new telehealth platform integrate with the tools and systems you already have in place, as well as any new systems you will adopt with your platform. Some of those systems include your EMR solution, content management system (CMS), healthcare relationship management software (HRM/CRM), web analytics platform, health metrics monitoring hardware, and your appointment scheduling/patient messaging tool.
Accessibility
Digital accessibility will be of critical importance as you build your platform.
The Americans with Disabilities Act of 1990 (the ADA) prohibits discrimination against persons with disabilities. Consult the Web Content Accessibility Guidelines (WCAG) or our Business Leader's Guide to Accessibility, both of which will help you understand the nuances of designing digital products that everyone can use.
Accessible experiences are better for every user, not just for patients with a physical or intellectual disability, so whether you go the custom or the off-the-shelf route, make sure your provider or agency can create a platform that's accessible.
Education
Just because you've created a telehealth program doesn't mean it will be used. Consider the following ahead of your platform's launch:
How will you spread the word about your platform so patients and staff know it exists?


How and when will you teach your staff to use the platform? Your patients?


How will you incentivize patients and staff to use the platform to its full potential?


Do your patients have the equipment they need at home? If not, how will you get it to them?
Wrapping up
Now that you know which questions to ask and factors to consider, it's time to grab your telehealth champion and get to work!