Hosting Your Own Website vs. Using a Hosting Platform: Pros and Cons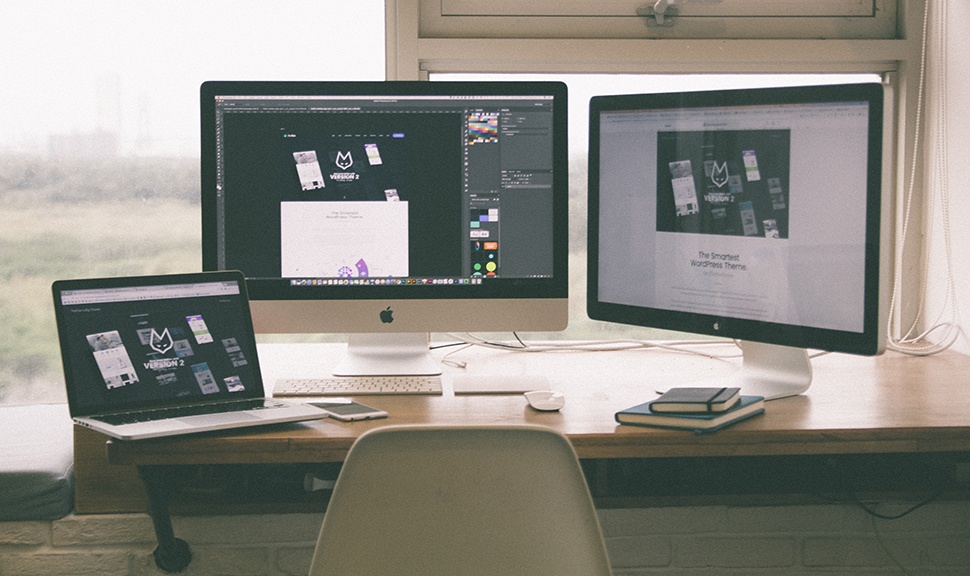 There comes a time in the life of many an organization when the decision must be made to host one or several websites in-house or to leverage the services of a hosting provider.
While the decision variables will vary based on the use case, there are some common advantages and disadvantages that can be considered by anyone considering their site hosting and development infrastructure:
Do It Yourself Hosting: Pros
1. Quick response times
Working with your own team means that you can make improvements or upgrades at any time. This means you can conceivably take advantage of bleeding-edge new technology as soon as it becomes available (as long as you have resources who can implement it).
2. Utility pricing
By creating your own hosting and development platform, you have the ability to omit unneeded components to reduce your overall costs. Taking advantage of consumption-based pricing means you're not billed for traffic or bandwidth you don't use. You can also pick and choose your disaster recovery options, foregoing the cost of a disaster-recovery-as-a-service product.
3. Infinite customization possibilities
If you own the server, you can configure its abilities and its limitations. The sky's the limit with what you can host.
Do It Yourself Hosting: Cons
1. High monetary cost
Not only will you need to invest in expensive hardware, electricity, and added bandwidth, but you'll also have to hire and retain a dedicated team of experts to maintain and protect the integrity of your systems. If something goes wrong, your team is on the hook to solve the problem (no matter how equipped it is to do so). A hosting provider often has available space for much cheaper than what you would pay to maintain it yourself.
2. Significant time investment
Is your team's time best spent maintaining a server or working to grow the business? Unless you're in the business of web hosting, it's likely that this is best left to a hosting service provider that is up to date on the latest updates and security measures and is fully dedicated to optimizing the utility of its available bandwidth.
3. Hosting and securing your own websites requires significant experience (or time to learn)
Keeping up with updates and protecting your websites requires a significant amount of hyper-specific knowledge and expertise. An underprepared and under-resourced team can easily become overwhelmed with the task, especially if you're the owner of multiple websites.
Using a Hosting Platform:

Pros

1. Optimal reliability and security

Leveraging a dedicated hosting service provider ensures that your websites will retain optimal performance through code updates, traffic spikes, and internet connectivity changes. You'll minimize downtime and benefit from above-average protection from security threats.

2. Little to no time investment

Not only will you not have to dedicate time and resources to monitoring, protecting, and upgrading your server, but you'll also save time deploying code changes and preparing for expected increases in traffic.

3. Requires little to no experience

If your team isn't currently equipped with web hosting experts, you won't need to recruit and/or train anyone new. Your human capital strategy can remain focused on growth and innovation.

4. Staff to handle outages and problems

If anything ever goes wrong, you have the best chance of an expedient and thorough response when working with a hosting service. Maintaining your hosting and development infrastructure is its number one priority, so fixes won't be deprioritized by any other projects.
Using a Hosting Platform: Cons
1. (Sometimes) more expensive
Although working with a hosting provider may seem more expensive than DIY hosting, it's important to take into account the additional costs and potential risks associated with hosting a website yourself (we list some more of those variables below).
2. Reliance on provider for upgrades
If you want to take advantage of brand new technology or make an important upgrade, you must be sure that your hosting partner is both reliable and responsive.
3. Resource limits
Many hosting providers limit the storage space, network traffic, and RAM available to their clients. It's important to analyze your needs often based on historical data and projected business changes to make sure your hosting needs can be met.
4. Industry-specific challenges
Does your hosting provider comply with the laws you need to comply with, from a security and accessibility standpoint?
Things to Consider
Do you have the skills and experience to host your own website?
Take stock of the human capital you currently have and decide how much you're willing to invest in developing your team. Check all assumptions about your employees' abilities before entrusting them with one of your most valuable assets.


How much is your time worth?
Focusing less on website maintenance can lead to downtime and security breaches. That being said, if your team should be spending less time monitoring the website infrastructure and more time on growth and innovation, a hosting service is the right choice for you.


Are you aware of all of the security risks to your websites?


Do you keep up with software vulnerability announcements? Does your team have the ability to quickly and effectively address a threat?

If not, you should find a hosting solution that makes this easy to do.
Can you do it better than someone else?
Keep in mind that most hosting services are run by leaders in the field. Would you be more competitive if you leveraged the services of experts outside of your organization?


Is your firm set up to accept DMCA take-down requests?
If you aren't able to receive notices about flagged material and follow up quickly, you could be exposed to legal action.


Are you hosting your own email?


There are all kinds of additional regulations, laws, and guidelines that must be followed if this is the case.
For more insight into whether it makes more sense to build and run your own hosting infrastructure or use a dedicated hosting platform, check out this interactive hosting calculator from our friends at Pantheon or drop our hosting experts a line today.