The Key to Managing Multiple Websites With Ease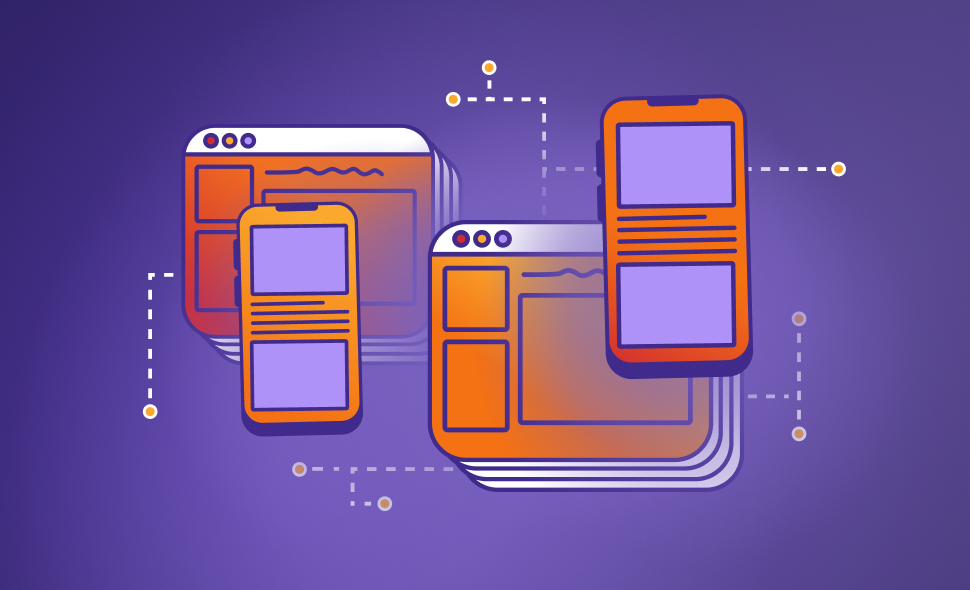 Let's say you're a restauranteur with locations in several different cities (or countries!). Each location's website functions independently from your parent company, but you want all of them to appear uniform within your company's franchise structure. At the same time, you want to support the individuality of each franchise to make updates and implement content freely.
Or maybe you work at a university with different departments, and you want the websites for the College of Arts and Sciences, the Business School, and the School of Engineering to have the same layout. Ultimately, your goal is to have the schools share the same university branding and give each department responsible for updating their individual site's content (so you don't have to).
If this sounds familiar, you may also feel your current website structure doesn't support your goals for expansion, improved strategy, or brand cohesion.
What can you do to change that?
A multisite solution is an excellent fit for organizations navigating international expansion, franchises, or different subbrands, like departments.
But what is a multisite solution?
It's an organized content management system (CMS) that supports all your business's websites from one single platform! One code base, one shared design.
A multisite solution creates a cohesive and unified user experience while providing a platform for easy brand and site management. This strategy makes it easy for organizations to manage brand standards, site architecture, and core functionality across numerous sites. It allows businesses to make large-scale changes to their websites with a single administrative push.
What does a multisite solution look like?
To your customers, all sites within your multisite solution have the same look and feel as the parent site, but they're customized for a more specific experience.
For example, a prospective student will have the same experience on the College of Arts and Sciences' website as they do on the Business School's site–but they'll see different events, course lists, and faculty. As the site manager, you'll be able to control the page layouts and branding, while the departments themselves can make updates as new events pop up and staff changes occur. It's a win-win-win.
Related reading: 4 Things to Consider When Structuring Your Portfolio of Websites
Benefits of a multisite solution
Simple content management
Content management refers to the creation, delivery, management, and sourcing of digital content. You can easily monitor what content is being updated and added to all sites with a multisite solution. This allows you to create a unified message for your users. For example, as a university administrator, you can let each department update their news and events pages without having to go through you to implement those changes. At the same time, you can prevent them from updating other content like the navigation, privacy policy, language, or other department pages.
Improved SEO
When sharing similar content, it's easier for search engines to analyze your subdomains if they come packaged under one CMS platform, which leads to higher rankings. This reduces the risk of duplicate content penalties against your website.
Cohesive branding and design
A multisite solution allows you to regulate what kind of branding your franchises and branches have. This simplifies

brand management

and helps mitigate any confusion for customers when visiting your websites.
Improved UX (user experience) / UI (user interface)
Imagine if every time you ordered online from a different Chipotle you had a different experience: different web design, different ordering method, different menu. It would be a huge headache. Consistency in your UX and UI allows your users to navigate your site with ease and in the way you intend. You can easily update all your websites to better lead your customers to complete your site goals.
Web deployments and quick rollouts
Because multisites have a single codebase, you can easily deploy web updates, widgets, or content with one push. This also applies to rollouts of security features, bug fixes, and even new websites.
Customizable permissions
You can determine the kind of administrative permissions allowed. You maintain control over the core functionality of your website and brand while allowing some flexibility for different locations. Plus, customizing permissions gives you greater control over security.



A great example of this

: you may want the head of marketing for one of your divisions to be able to upload or update the content on the division's home page, but does that person also need the ability to add other backend users or update the standardized header and footer? Probably not.
Related reading: Deep Dive: Building a Multisite Solution with WordPress and Pantheon
Why is it important to have brand alignment?
Having independently operating branches of your business opens up the potential for local franchises to stray from the main brand. Implementing a multisite solution with specific permissions means the parent company maintains brand control, and franchises can incorporate localized content.
UX and UI design is important for any website, but there are times when a franchise will want to deviate from your set guidelines. Utilizing a CMS that holds your brand in one place remedies this issue by setting brand and design requirements for all domains of your business.
Related reading: 5 Principles of Brand Governance
What should you do when going international?
When it comes to expanding internationally, there could be several hoops to jump through. From language translations to different regulatory cookie policies, developing websites for other countries can be a tall order.
It's necessary to have a website that reflects the country's language (as well as dialect and cultural norms), proper format for reading (i.e. left to right for English speakers or right to left for Arabic speakers), and adheres to regulations that could affect the content of a website, like marketing restrictions.
For example, PTC Therapeutics is a company that expanded to over 50 countries and needed an easy way to manage their 14 websites. Mindgrub built a cohesive WordPress Multisite solution which provided PTC with the ability to host and share content with its diverse audiences. They were able to communicate effectively, improve usability, and increase customer loyalty.
This strategy is ideal for international sites because you don't need to create separate domains! Time zones aren't a barrier when implementing global changes either: With one CMS, you can push changes to all sites at the same time.
And finally…
Stay focused on your end goal. Whether it's to expand internationally, unify your brand, or open new franchises, it's important to create a scaleable website solution and user experience that meets your growing business needs.
Contact the team at Mindgrub today if you think a multisite solution is right for your business!