Digital Marketing Strategy: 3 Ways Content Can Help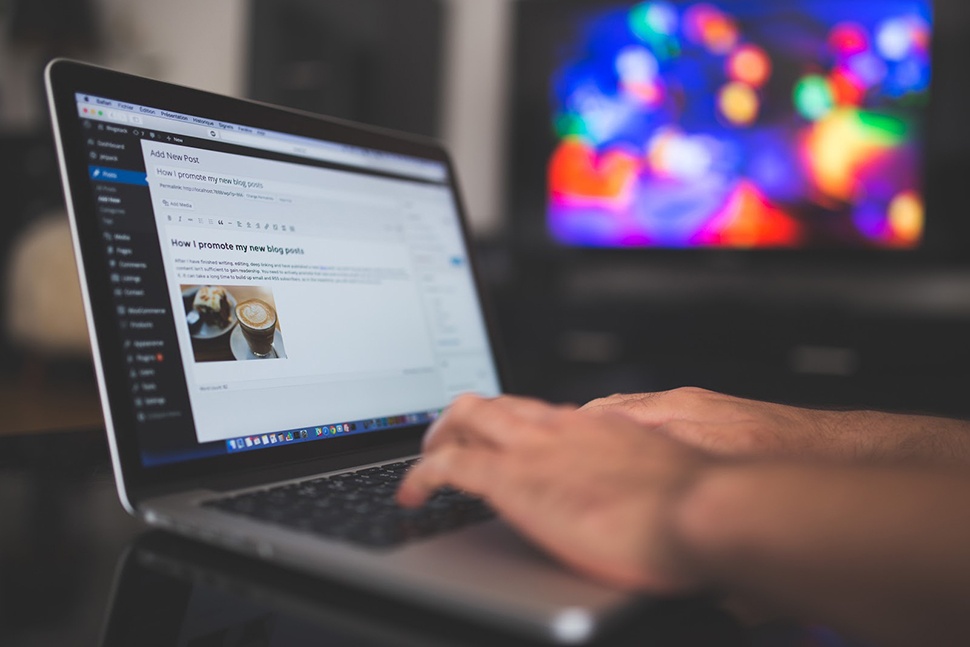 By now, we've all heard the cliche "content is king." But why does it deserve the crown?
In order to better understand the dynamic between content and digital marketing, we need to understand what content actually is.
Content is any form of text, graphics, or videos created for a target audience. It's meant to inform, educate, and engage all sorts of interested users—a crucial element of a digital marketing strategy.
In fact, a successful digital marketing campaign isn't possible without some form of content.
Below are a few reasons why.
1. Search Engine Optimization (SEO) relies on content
There are very few SEO practices that don't involve some sort of content strategy, from on-page optimizations to keyword research. After all, 50% of search queries are four words or longer, so you should have some robust content in order to rank for those long-tail, high-priority keywords.
Content also helps you earn links from other sites through backlinking. If another website cites your post as a reference, for example, Google sees that backlink as an "upvote" and considers your site a more authoritative source. The more relevant and authentic backlinks you have, the better you will rank.
In short: content helps you rank highly on Search Engine Results Pages (SERPs), helps you attract qualified searchers to your site, increases your domain authority, and tells Google more about your business.
The most effective SEO technique is content creation—you'll end up with 434% more search engine-indexed pages than businesses that don't publish content.
To build a strong, keyword-rich content strategy, our team uses tools like SEMrush. It has features such as Content Analyzer and Topic Research to brainstorm topics important and relevant to a keyword strategy. We're then able to create effective content strategies that help our clients rank better and provide immediate value to their customers.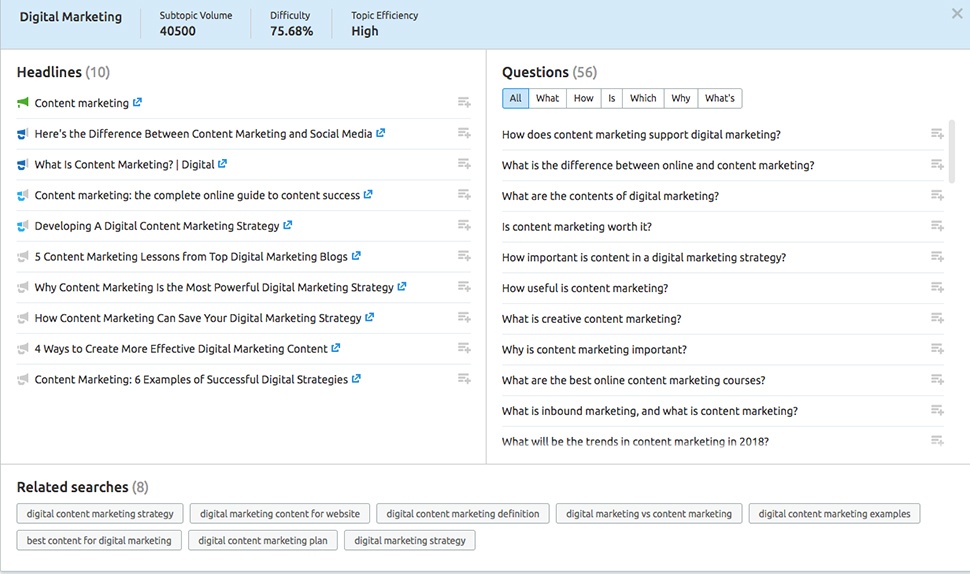 2. Attracting new prospects or nurturing current audiences
Whether you're just starting out or trying to revive a century-old brand, content is a way to capture the attention of people who matter to your organization. Some ways to do this:
Create behind-the-scenes video content of your production process.


Publish guest blog posts featuring influencers in your industry.



Show off your products in use (or the people behind them) on social media.
Airbnb, an online marketplace and hospitality service where people can lease or rent short-term lodging, is a great example of a company with a creative digital content strategy. While this industry is crowded with competitors like VRBO and HomeAway, the decade-old Airbnb continues to stand out with content.
On Instagram, Airbnb posts user-generated photos of homes of all shapes, sizes, and locations around the world to create an engaging and exciting story for its 3 million followers. Without promoting services or offers directly, the company is still able to "sell" the entire Airbnb experience through photos.
3. Content generates leads…and conversions
Content marketing generates over three times as many leads as outbound marketing and costs 62% less. That means planning, developing, and promoting content is a cheaper and more effective way at getting sales than flashy billboards or in-your-face print advertising.
Users don't want to be bombarded with intrusive ads. Instead, they want to—yes—engage with helpful and entertaining content...and they are willing to cough up some of their personal information to get it.
One of my favorite content marketing resources is Contently. As a leading content company working with enterprises like American Express and Marriott, they understand the power of storytelling to deliver a strong customer experience.
With almost every blog post or white paper, Contently uses lead generation forms to gather information about potential customers who are interested in what they have to offer.
The form below is to download the "2018 Report: Engaging Your Audience With Visual Content" white paper. The form asks for a name, business email, job title, and company. If someone fills it out, sales and marketing can qualify them as a lead and create a follow-up strategy to close the sales loop.
This could mean landing a call or product demo with a highly relevant lead—all from one white paper download form.
Crowning the king
A digital marketing strategy isn't complete without content. In fact, you can't even create one without it.
Content drives your SEO plan, informs your audience, and even closes deals. Maybe content is king after all.


Let's talk about how content creation and analysis can fit into your digital marketing strategy. Sign up for a free digital marketing assessment or get in touch with us today.