COVID-19 Communications Strategies for Utilities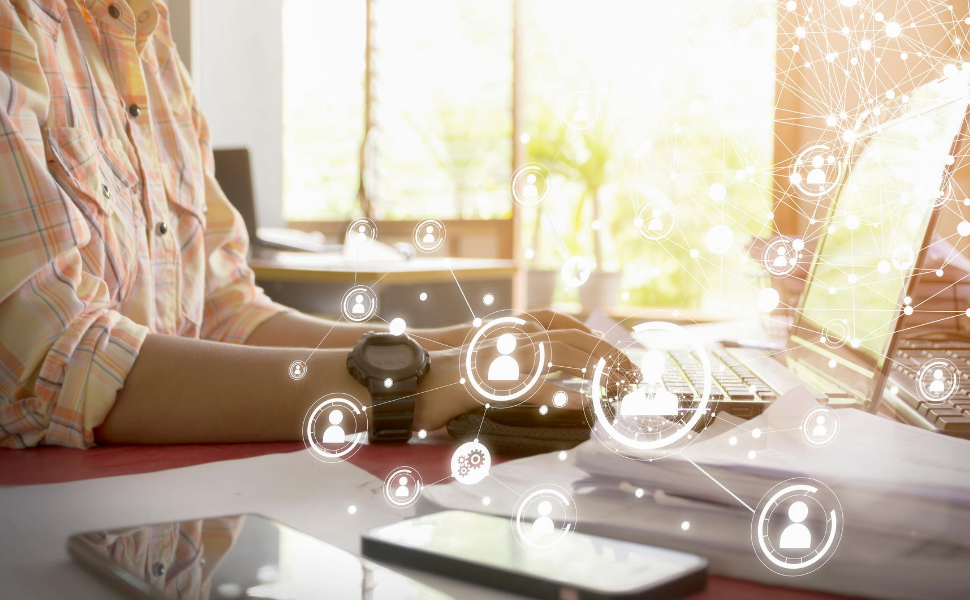 As millions of U.S. households face power shut-offs this summer in the midst of the COVID-19 pandemic, there is a growing concern amongst customers surrounding their energy access, billing, and payments. During this challenging time, it is imperative that utility companies reevaluate how their communications strategies are serving as a tool to reassure customers and leverage a cross-platform approach in order to reach as many customers as possible.
Core Challenges
According to Uplight, a leading energy management platform, the COVID-19 customer mindset is one of uncertainty, anxiety, and stress. With daily life upended by the pandemic, customers no longer feel that they can take basic resources for granted. Furthermore, research from Bellomy Market Intelligence revealed 60% of surveyed utilities customers expressed concern about rising utility costs.
This mindset creates a unique set of challenges for businesses. Companies may find it more and more difficult to continue their current customer service operations (for example, closures of customer walk-in options and a reduction in call center staffing), and customer satisfaction and retention rates may decrease if they fail to execute a proactive strategy.
We'll take a deep dive into a few approaches to revamping your utility's communication strategies in order to combat these challenges.
Approaches to Utility Customer Communication During COVID-19
Internal Organization Adjustments
With so many different units in a utility company, from field and digital operations to billing and payment, there is a strong need for a unified, cross-functional response. For the customer, these entities are not mutually exclusive and contradictory information can only increase confusion and anxiety. This presents a unique challenge for customer communications and marketing teams.
One strategy includes forming a recurring working group so everyone from the C-suite to field crews can understand their role in the greater company communications strategy. This group should help companies align objectives, create response tactics, and identify opportunities to partner with stakeholders.
By having consistent meetings and taking an iterative approach, the group will also be able to consider potentially worsening situations for the future and discuss how to mitigate the effects of these situations. Existing infrastructure for major storm response can be leveraged as most utilities have processes already in place.
Digital Communications
Engaging customers on a diverse variety of digital platforms will become imperative as the pandemic continues and in-person communications are limited.
Optimizing Your Website
The utility website should serve as a prime landing page for COVID-19 related information. Create a dedicated resource page that pulls together all content in a centralized location, covering the many facets of information that customers will need during this time.
Special consideration should be given to both commercial and residential customers. Content should include both COVID-19-specific information, but also general links to resources that exist to help customers save money year-round.
Core messaging such as "Putting Safety First" or "We Care for our Community" should be reiterated to highlight the support being provided to customers. Content should also be updated wherever relevant throughout the utility site (for example, ensuring that COVID-19-related billing information is clearly prominent on the payment option screen so as to not confuse customers).
For time-sensitive information, alert banners can be leveraged to show critical information to your customers. Content should be fully accessible to customers and available in multiple languages.
Demonstrating Commitment to Community Through Social Media
Now is also an excellent time to highlight community support projects to demonstrate that your utility's commitment to the community goes beyond service delivery. Humanizing the brand through imagery, video, and storytelling helps build a sense of trust.
Social media is an excellent channel to promote this type of content. Taking this a step further, a number of utilities have set up specific platforms to share community content. A strong industry example is BGE Now, offered by Baltimore Gas and Electric.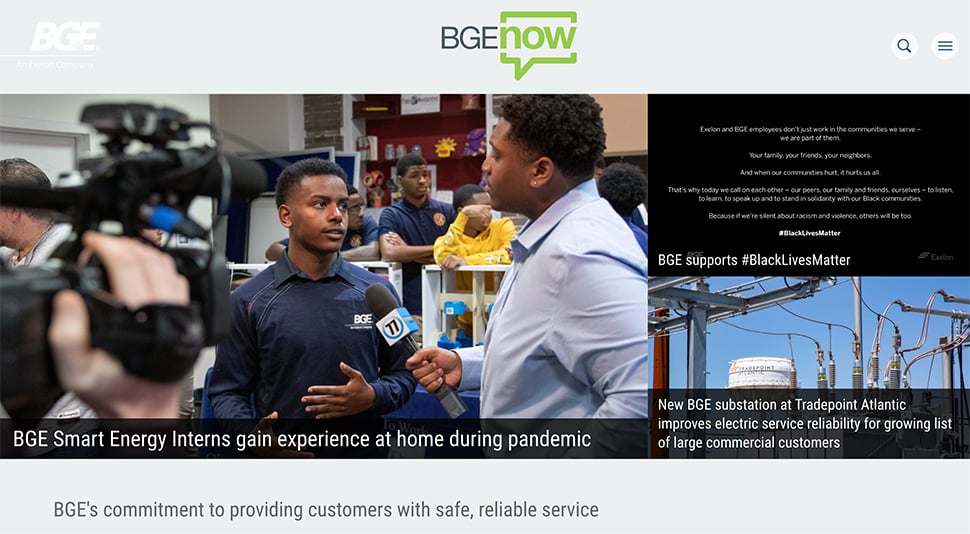 Source: BGE.
This site shares content with a strong community focus, providing customers with valuable resources that are pertinent to the current climate, for example how to avoid COVID-19 related scams.
Leveraging Analytics and Customer Personas
Customer analytics often goes hand in hand with digital strategy. Analytics-driven support programs can help companies better segment their customers and locate high-risk zones to help the most vulnerable populations. Integration of analytics platforms with social media can also help companies identify customer complaints and provide targeted messaging.
Personalizing Customer Touchpoints
Personalized communications through digital channels is a powerful way to promote content and make customers aware of their self-service options. One of these powerful communication channels is through mobile.
The mobile platform offers an unparalleled opportunity for targeted communications. As a result, industry research shows that customer loyalty increases by an average of 15% when a utility launches a mobile application.
Consider some of the following strategies:
Push notifications: Use custom notifications and preference management for greater personalization. Notifications can also be used for bill thresholds so that users are aware when their monthly usage exceeds a certain level. Features like this can go a long way in helping customers manage their finances since managing costs is a widespread concern.


Program enrollment: Mobile apps can also support simplified program enrollment that make enrollment processes seamless. Personalized program enrollment messaging can be provided for customers based on their specific demographic information, geographic location, past behavior, and preferences.


Accessible payment plans: With more customers turning to mobile to pay their bills, it's important for utility companies to consider how their mobile experiences are optimized for transactions. One example is seen in autopay scheduling, which gives customers the opportunity to pay bills on time without even touching the app. Other options include partial payment plans, which can be easily configured in a mobile setting to improve the customer experience.
Exelon has been a leader in implementing utility customer mobile applications. Learn more about how we resolved customer pain points with convenient payment and self-service features in our case study here.
Conclusion
According to a recent Electric Utility Pulse Survey, by JD Power, only 36% of customers rate their utilities COVID-19 response as great, excellent, or perfect. Although the utility industry is facing unprecedented challenges, there exists a possibility for companies to transform these obstacles into opportunities and improve this perception.
With a unified, cross-platform approach that prioritizes customer needs, your company can turn your current communications strategy into a channel for greater customer engagement and satisfaction during these challenging times.