5 Questions to Ask When Building a Sub-Brand Strategy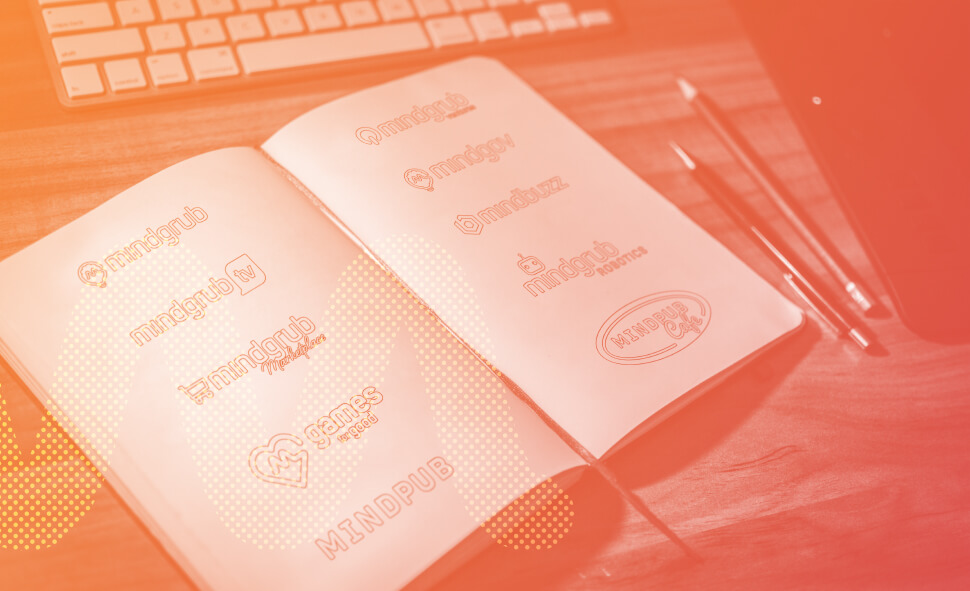 On the surface, increasing the size of your brand ecosystem might seem like something that comes naturally with growth. It's not illogical to think of brands like Apple and Coca-Cola, with their cohesive yet distinct sub-brands, as replicable models for brand development.
What many organizations come to find, however, is that there's no one tried and true template for brand architecture. Deciding whether or not to establish a sub-brand brings up a lot of strategic questions - the answers to which have far-reaching implications within a business.
If you're considering expanding your organization's brand portfolio, ask yourself these five questions:
1. What will the relationship to the parent brand look like?
It's important to note that creating a sub-brand isn't the only approach available to marketers interested in capturing more value from a new market segment.
While sub-brands serve a distinct purpose and could potentially exist independently, they coordinate closely with the parent brand for strength and credibility.
A "house of brands," however, aims more for operational efficiency than for a cohesive, mutually-beneficial brand ecosystem.
Take two of parent company Unilever's brands, for instance: Ben & Jerry's and Dermalogica each serve distinct purposes for very different audiences. Moreover, none of these brands necessarily benefit from the affiliation with the parent company - they each generate over $600 million in annual revenue and enjoy widespread brand recognition in their own right.
Therefore, it makes more sense for them to live in a house of brands, rather than exist as "divisions" of Unilever.
Defining your goals in terms of top and bottom-line improvement can help guide you towards a brand architecture plan that's both sustainable and profitable.
2. Does the new sub-brand pose any risk to the long-term health of the parent brand?
Cohesion across multiple touchpoints is the most important component of a strong brand. That being said, there are benefits to limiting the affiliation between a parent brand and its affiliates.
When measuring this level of risk, consider both the practical and brand-related aspects of the sub-brand:
On the practical side, is there an existing trust or education gap that needs to be filled before customers give it a try? Is the sub-brand's product or service in a growth market, or will it be fighting against market forces that are unfavorable to its success versus substitutes? Is the product or service potentially dangerous or detrimental to people, communities, or the planet?
Imagine, for example, if Virgin Galactic's civilian space missions resulted in multiple fatalities. Questions about their production practices and how they value customer safety would undoubtedly impact customers' perception of their ability to deliver safe experiences through other Virgin Group travel brands (Virgin Trains and Virgin Voyages, for instance).
On the brand side, will the messaging or positioning of the sub-brand damage the reputation of the parent?
Take, for instance, Axe body spray's irreverent, edgy advertising. Messaging like "The cleaner you are...the dirtier you get" speaks to the intended audience, but does this align with parent brand Unilever's brand values of "integrity, responsibility, respect, and pioneering?" In this instance, Unilever took a risk with Axe's messaging, but isolated that brand from Unilever's within the company's brand architecture, protecting the parent from any criticism of Axe itself.
3. How will the sub-brand impact the customer journey?
Strong brands make customers' lives easier by streamlining the decision making process. Marketing guru Neil Patel sums this concept up well when he states, "[People] want a brand to be loyal to. It's a mental shorthand that makes decisions easier and faster."
Imagine, for example, that you're looking for an educational course in data analytics to prepare yourself for a career change. If a local university or a well-regarded community organization is offering the course (and it's within your budget), you can select that course without considering many (or any) alternatives - and trust the value of what you'll receive in return.
If you don't have a favorable perception of any of the organizations that are offering the course, you'll have to do a ton of research to compare your options and make a choice.
In the case of a sub-brand, affiliation with the parent brand should lend credibility to the subsidiary. Do your parent brand's core competencies and values position your sub-brand for success in its market segment?
If you can define the overarching connection between your brands in terms of a common mission or vision, it's likely that the relationship between them will be mutually beneficial. Customers can leverage that trust in the parent brand to make a faster decision about the sub-brand.
If what differentiates your parent brand doesn't strengthen your sub-brand's positioning in the marketplace, prospective customers will treat the sub-brand with as much skepticism (or worse - indifference) as they would an unknown competitor.
4. How will I balance brand governance and sub-brand success?
At the point of launch, sub-brands have a competitive advantage over their competitors in that customers who are aware of the parent brand will recognize and trust the credibility of the sub-brand over something completely new.
That advantage is substantially diminished if there's no visual system reinforcing the connection between the sub-brand and its parent. The more you find yourself applying the parent brand's visual components to new contexts, the more important it is to create a system for elements like icons, colors, typefaces, and graphics.
This cohesion has a measurable impact:
Research has confirmed that visual elements like color reinforce brand recognition by up to 80%.


Contently has found that 61% of people are more likely to purchase from companies with a distinct brand voice.


One Forbes Magazine study found that consistent branding across all channels increases revenue by 23%.
A great way to maintain connection with a parent brand while giving a sub-brand space to define what makes it distinct is to think in terms of templates, frameworks, and modules.
Instead of disseminating specific content that has to be used in a social media campaign, for instance, provide the sub-brand with a messaging framework that details your brand's promise, positioning, and voice.
Instead of limiting sub-brands to a page on the parent brand's website, decide on a common content management system (CMS) and customer relationship management platform (CRM) and use common fonts, icons, colors, and terminology across all sub-branded websites.
It's important to create a growth strategy dedicated to the sub-brand itself (more on that below), but it shouldn't come at the expense of consistent messaging and cohesive visuals.
5. Do I have an operational plan to monitor, optimize, and develop this sub-brand over time?
If you don't engage in long-term planning for how you'll maintain a sub-brand's connection with its parent brand, you're putting your organization at quantifiable risk. Executing a sub-brand's growth strategy in a silo means not taking full advantage of the parent brand's equity and potentially diluting the credibility of the parent brand.
Preparing an operational plan that allows your parent brand to scale is a critical piece of the brand architecture puzzle.
Think of it in terms of buying a house: Homeowners shouldn't buy a house without thinking about how future additions - a garage, a new bedroom, etc. - will fit with the existing layout of walls, doors, windows, ductwork, etc.
When examining your parent organization's brand strategy, think about the potential for multiple sub-brands down the road. Launching sub-brands without long-term support can dilute the value of the parent brand, resulting in measurable loss.
Consider something like a branded loyalty program. If this sub-branded program is to become a sustainable growth driver within the larger organization, it will require dedicated resources to implement new technologies and optimize the program experience to suit changing customer expectations.
Can those charged with the success of the sub-brand benefit from the parent's creative, technological, equipment, or software resources, or will reaching this market segment require a substantive investment in new systems?
How will those sub-brand initiatives generate new leads for the parent brand, and how can customers loyal to the parent become involved in the sub-branded program?
Mapping out how the sub-brand's growth will impact that of the parent brand and vice versa will make it easier to maintain your vision in the future.


Thinking about launching a sub-brand? Looking to reevaluate your brand architecture? In need of a visual rebrand? Connect with our team today to get started.