3 Great Examples of Brand Storytelling at the 2018 Winter Olympics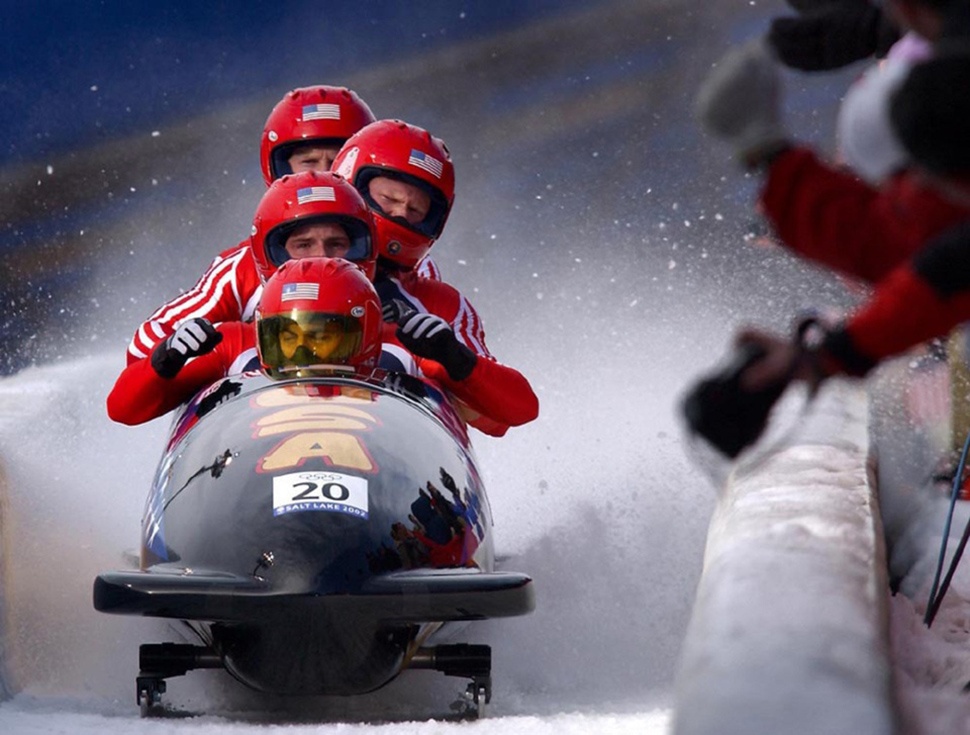 The use of events to generate brand awareness has increased a lot over the past decade. Gone are the days where "branding" was merely the logos you displayed on signage. We have learned through the work of many brands that there is much to gain from utilizing events to create lasting memories.
For a brand to be successful in today's multichannel world, each of its touchpoints with consumers must build upon one another to create a cohesive message. This shift has ushered in a new era of events, one that is built mainly upon storytelling.
Being that we are wrapping up the 2018 Winter Olympics, I want to dive into a few real-life examples of brands creating powerful experiences through memorable events:
1. Proctor & Gamble
Finding a direct, emotional, meaningful connection is what makes a company stand out from the rest. One fantastic example during these Winter Games is Proctor & Gamble's "Thank you, Mom" campaign. The story-forward videos feature moms supporting their children's dreams, despite whatever obstacles stand in their way.
The video ultimately ends with an Olympic Skier landing her routine and hugging her mom in the crowd, evoking major emotions from the viewer. The ad ends with an array of brands featured under the P&G umbrella, which creates a connection between the viewer's feelings about the story and affinity for the brand - brilliant!
2. Red Bull
Another brand that does this in the sporting arena quite well is Red Bull. It tends to align with extreme sports athletes and pursue storytelling through a variety of remarkable stunt events. Not only is its logo everywhere at these types of sporting events (including the Winter Olympics), but it also strategically sponsors athletes at events in the extreme sport world, such as snowboarding and ski-jumping.
These choices are true to its brand and further resonate with consumers before, during, and after the events themselves. Now, when consumers think of Red Bull, they think of daring stunts, and high-action intensity, which is done very deliberately through the company's events and sponsorship choices.
3. Intel
Finally, Intel used technology in tandem with the Olympics to show, not tell, its brand's story. Intel is the official VR Experience Partner of the Olympic Winter Games and has used virtual and augmented reality to bring viewers (physically in their living rooms) straight to the front row of the biggest Olympic events through its Intel True VR platform.
This platform allows viewers to feel like they are live at the Olympic Games, viewing the events in real time from the perspective of an actual audience member. The viewer can hear the crowds cheer and has 360-degree views of the arenas.
Intel uses a unique technology experience to craft a story around the fact that it is a trusted leader and partner for the Olympic Games. Creating event experiences for those not even at the Olympic Games makes them more accessible and memorable for everyone in the world.
Conclusion
When we think about events and experiential marketing, it's important for brands to start with the end goal in mind: to evoke emotion within the audience. Creating a campaign that ties an already emotional sporting event such as the Olympics to a trusted brand creates a lasting impression.
These feelings turn consumers into customers, customers into loyal customers, and then loyal customers into lifelong brand advocates.
Interested in partnering with Mindgrub to host a one-of-a-kind event? Email events@mindgrub.com to get started.