Why Home Energy Audit Programs Should Go Virtual - and Mobile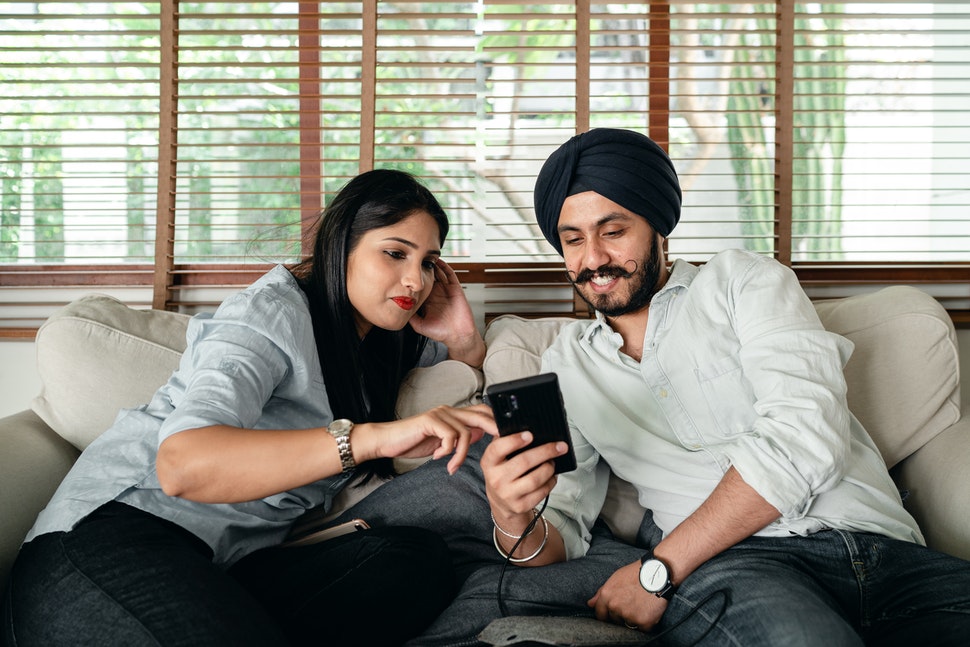 The COVID-19 pandemic has forced us to change how we work, learn, and play. For many of us, our homes have become the epicenter of everyday life. The direct result of Americans spending more time in their homes is higher energy consumption - and costs.
Many utilities across the country offer incentives for home energy efficiency evaluations, but the idea of inviting an energy auditor into your home to conduct an energy audit right now is at best, unappealing, and at worst, life-threatening. Before the pandemic, an energy auditor could conduct a walk-through in your home, checking the lighting, HVAC, hot water tank, and insulation. In a virtual home energy audit, however, the auditor can guide the customer remotely through the same process as they would during an in-person visit, without any of the risk.
Several leaders in the utility space are beginning to offer virtual energy audits to assist customers during these unprecedented times. The benefits are clear for the customer: Improving home energy efficiency can reduce energy costs anywhere from 5% - 15%, depending on the efficiency measure, and there is minimal investment needed from the homeowners.
It's worth noting that introducing a virtual energy audit program isn't as simple as flipping a switch. Utilities looking to develop virtual energy audit programs must first assess their existing digital ecosystem and determine whether or not they could implement a virtual audit initiative within that integrated environment.
Organizations with custom-built, customer-facing mobile applications are particularly well-positioned for the shift to virtual energy efficiency audits. Here's a breakdown of how a virtual home energy audit program could easily be incorporated into an existing mobile app experience:
Building Program Awareness and Enrollment
Energy efficiency programs, no matter how great their potential for customer success, aren't worth much if customers don't enroll in them. It's unrealistic to expect customers to enroll in a brand new initiative when their only interaction with their utility is through their monthly bill.
Chartwell's 2019 report Engaging Utility Customers in the Digital Age determined that customers who are more aware of utility programs are significantly more satisfied than those who are not. The more digital communications channels and touchpoints through which you can introduce the home energy audit program, the more likely the customer will be aware of the program itself and the more likely he or she will be to enroll.
Mobile applications, in concert with relevant and timely emails, website alerts, and SMS messages, are one of the most effective channels for program enrollment for utilities. Through custom alerts, timely and relevant push notifications, and customized content on the app dashboard, utilities can increase the likelihood that the customer will opt into the energy audit offering while also making it easy to schedule, conduct, and monitor the effects of the audit itself from the same device.
Simplifying Appointment Management
Integrating your appointment scheduling system with your utility's mobile app gives customers a fast and easy way to sign up for, reschedule, and confirm a virtual auditing session while also eliminating the need for customer service team members to arrange an appointment over the phone.
Making touchpoints completely "self-service" is one of the most significant contributors of overall utility customer satisfaction, as is the low level of effort required to enroll in programs like virtual home energy checks.
In a world where over a third of people forget and miss appointments, having the ability to send reminders via push notification where they won't get lost in a crowded email inbox or recycled with other physical pieces of mail ensures enrollees participate in the energy audit itself, reap the benefits of the audit findings, and walk away feeling satisfied with their utility experience.
Integrating with Video Conferencing Providers
Building a full platform to support video calls is a significant undertaking, but it's not the only way to facilitate live (but remote) home energy audits. There are a number of highly secure, performant, and flexible video conferencing solutions that can be integrated into a utility's mobile application. Many can be whitelabeled, as well, for a consistent, on-brand experience.
Conducting the virtual audit via mobile application is a better fit than via desktop computer, landline phone, or even through a mobile responsive website because:
The customer can move around to allow for inspection around the home


The auditor can visually inspect areas in the home to identify opportunities for improvement


The customer can begin the audit from the app itself (rather than after entering a URL and navigating through multiple screens), even without WiFi access, if necessary


The auditor can deliver a more personalized experience to the customer and respond in real time to questions and concerns
Maintaining Engagement Over Time
Reports on how usage has decreased after a customer implements recommended changes, relevant tips to increase energy efficiency, and customer service follow-up communications can all be delivered via a mobile application.
In addition to live virtual assessments with a trained representative, utilities can also develop fully self-service audit programs, whereby customers can use technologies like augmented reality and the phone's built-in camera to walk themselves through the experience whenever it's convenient for them. Customers can take images of their appliances to be reviewed by an audit team later, or they can compare those images to photographs representing the standard for energy efficiency.
"Research has shown that energy efficiency is of ever-growing importance to utility customers," states Mindgrub's Vice President of Engagement Laura Gousha. "Energy efficiency programs reduce costs for customers and have been proven to impact energy usage across the board, but the way these programs are administered can make or break a program's success. Having a mobile application through which you're already engaging with customers makes it easier for utilities to enroll participants in a virtual home energy audit program, reduces the time to market for these new programs, and creates a closed feedback loop through which you can understand how your program can be optimized over time to meet customer needs."
This sentiment is echoed by MD Energy Advisors CEO Phil Croskey: "Everyone is contending with how to best implement energy efficiency programs in the era of COVID-19 while also meeting cost effectiveness targets. We truly believe that virtual energy audits will become the "new normal" as utilities look to reimagine how they deliver residential and commercial programs."
How Virtual Home Energy Audits Can Impact the Bottom Line
It's well documented that encouraging behavior that decreases utility customers' energy usage at scale helps companies meet regulatory requirements and contributes to grid operational efficiency, but the impact of a home energy assessment program can also be measured in terms of the overall customer experience.
According to research conducted by PwC, there are real consequences to an experience that doesn't meet or exceed customer expectations. On the importance of customer satisfaction, the report stated, "Customers who trust their utilities are less likely to turn to disruptive competitors," among other markers of loyalty.
Furthermore, according to the same report, "Regulators granted utilities in the bottom quartile of customer satisfaction ratings a lower percentage of their requested rate of return than utilities in the top quartile."
Introducing a digital option for home energy audits via your utility's mobile application is but one of the ways that companies can improve and maintain their measures of customer satisfaction, but during and after the era of COVID-19, it could be one of the most powerful differentiators of all.
---
Mindgrub's power and utilities practice is proud to partner with MD Energy Advisors, a Baltimore-based consultancy that provides solutions to meet the energy efficiency program management, electric vehicles (EV), marketing and customer engagement goals of utility clients. Learn more about our partnership and start your digital transformation today.