Tips for Nailing Your Internship Phone Interview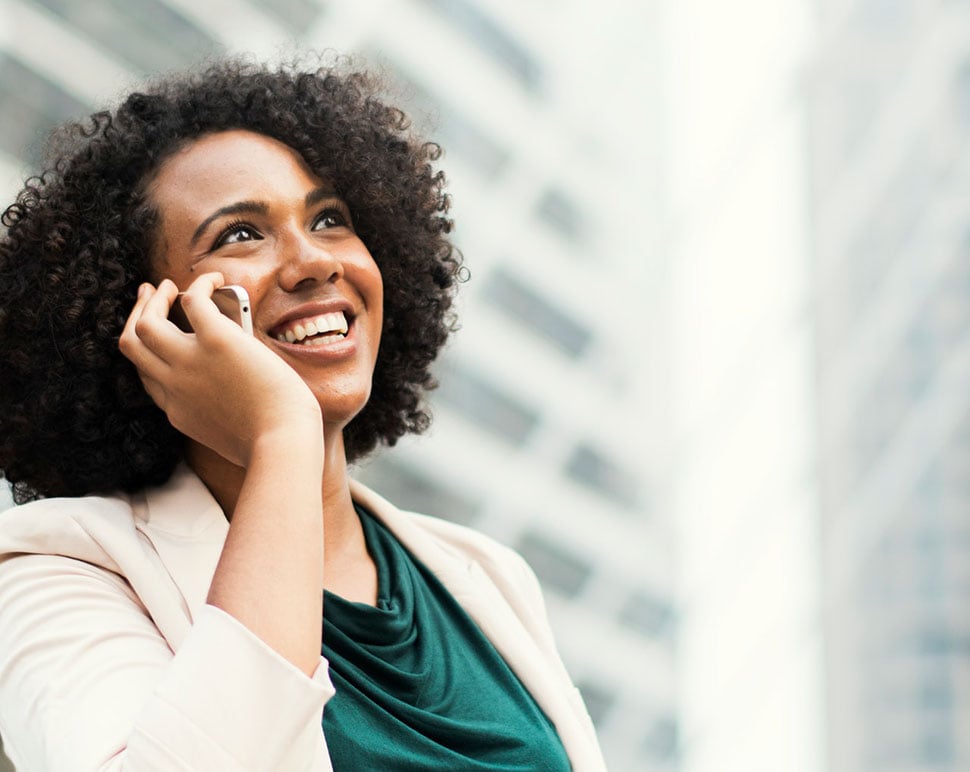 You've perfected your resume and cover letter and sent them off to your dream company. A few days go by and you finally hear back. You landed a phone interview! Now what?
A phone interview could be a quick, fifteen-minute initial screening, or it could be an in-depth interview lasting thirty minutes or more. Regardless of the type, here are a few things your interviewer will be looking for:
Are you capable of handling the responsibilities of the position?
Are you excited about this opportunity? Are you passionate about this field?
Do you fit in with the company's culture?
Are you someone the company would consider hiring full-time, later on?
So what can you do to nail the interview and get one step closer to that dream internship?
Prepare, prepare, and prepare some more.
When I interviewed for the position I have now, I spent a long, long time preparing. Much more time than I spent speaking on the phone. Preparation is the key to success, after all.
Gather information about the company
Dive into the company's website and blog to familiarize yourself with what the company is all about. Social media accounts are a great way to preview company culture as well.
Has the company been in the news recently? Use Google's news search feature to review any pieces of interesting information.
Be sure to check out Glassdoor too, but remember to exercise judgment when reading reviews. Focus more on past interview questions (make a note of them for later).
While preparing for my interview with Mindgrub, I learned about Snax the robot and a marathon design and development event benefiting nonprofits. Both of these proved to be great talking points in my interview, and I was able to hold well-informed conversations that showed I had a genuine interest in Mindgrub's activities.
Learn more about the interviewer
If you know who will be interviewing you, do some research there as well. Phone calls lack the personal warmth of an in-person interview. Conducting some research on the interviewer will help put a face to the name.
LinkedIn is a great tool for this. Maybe you'll find some things in common, which will help make your conversation all the more memorable.
Practice basic interview questions
Make a list of questions you might be asked and practice answering them, especially the "tell me about yourself" and the "why do you want to work here" questions. This is where your Glassdoor research might come in handy.
Bonus points if you can answer the questions in a way that aligns yourself with the job requirements, soft skills, and/or company values.
I knew I could fit in at Mindgrub because of its fun, collaborative culture. The job description also made it clear that Mindgrub was looking for someone who works hard and is willing to learn; I made sure to emphasize those traits in my interview.
If you don't have previous job or internship experience to draw upon, that's okay. Talk about group projects, relevant coursework, or organizations you've been involved with.
Are you having a hard time thinking of your strengths? Call your mom, or closest mentor (but really, who is more excited about your achievements than your mom?).
If you're not sure how to format your answers, try the STAR method. Answers are created using four concepts: situation, task, action, and result. Structuring your responses this way keeps things clear and concise.
STAR interview method overview from Lucidchart.
Remember that you don't want to waste your interviewer's time by rambling on and on. Make short notes if you must, but whatever you do, DON'T prepare a script. Reading responses will make you sound robotic and damage the flow of conversation. This process is about preparation, not memorization.
Formulate questions of your own
This interview is just as much for you as it is for the interviewer. Ask questions! Doing so will show you are interested in the company and in the person interviewing you.
Create a list of interview questions you'd like to ask. Use your research by asking about something interesting you saw in the news or on the company's blog.
Questions that will get the interviewer talking about him/herself are great, too. Ask about the most successful project he/she has worked on, or a favorite aspect of the company culture.
Talking about success and happy memories will generate positive feelings, and why wouldn't you want that?
The day of the call
Make yourself presentable. I know, it's a phone interview, nobody can see you so why does it matter? You should be comfortable, of course, but not laying-on-the-couch-for-hours-into-a-Netflix-binge comfortable.
Confidence is key, and can be difficult to convey over the phone. Smile! Looking good, whatever that means to you, will help you feel good, and give you a confidence boost.
Be sure you are in a quiet environment, free of any distractions. The last thing you want is for your brand new puppy to pee on the floor and start barking at you while you're in the middle of telling a recruiter your biggest strengths (yeah, this happened to me).
During the call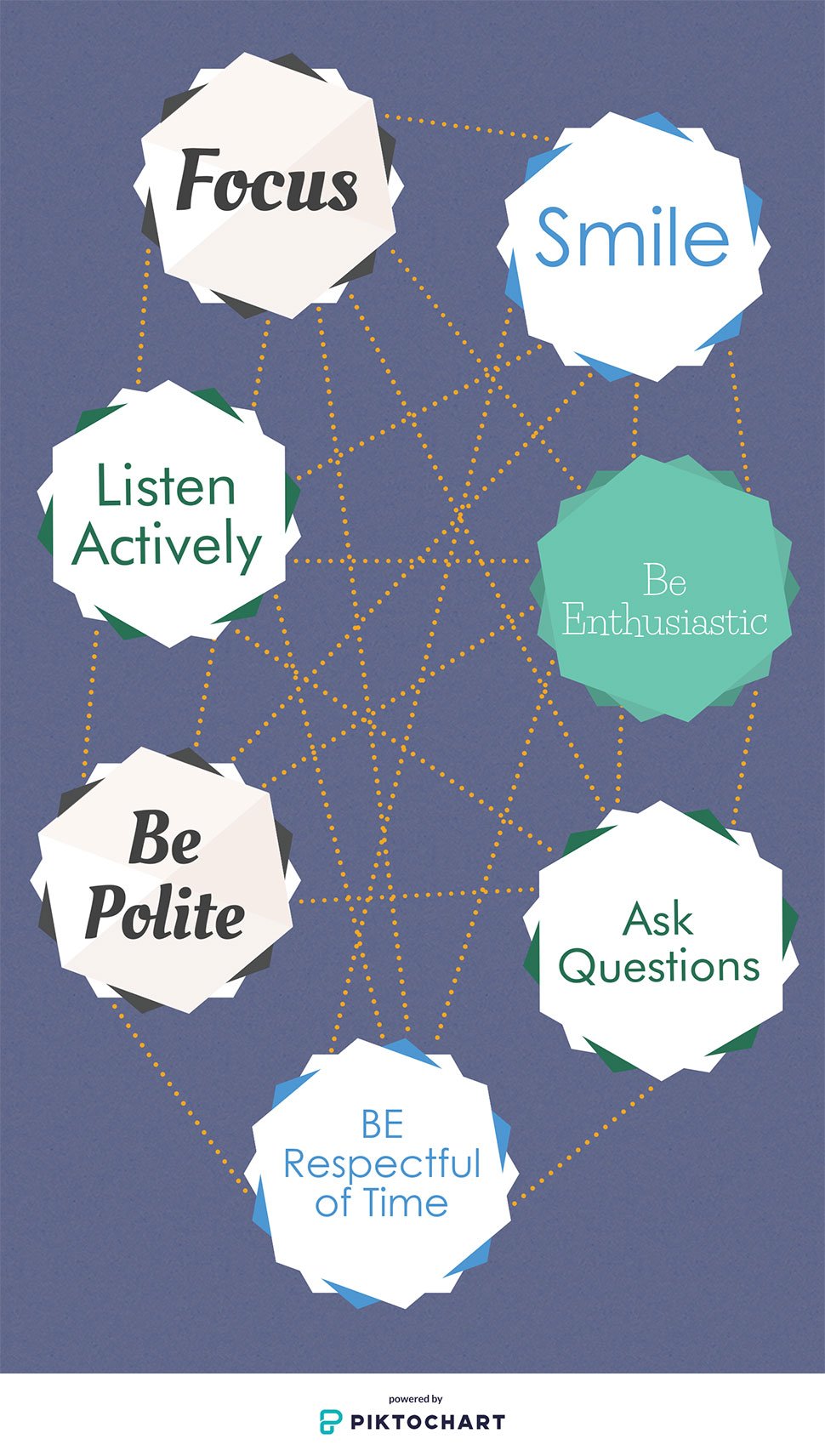 After the call
Follow up!
80% of hiring managers said they considered thank you messages influential in their hiring decisions, according to an Accountemps survey.
It is important to send an email as soon as possible to thank the interviewer for his/her time. Ask any questions that come to mind, or mention something specific you discussed (e.g., "I really enjoyed learning more about how you use HubSpot's marketing software."). It shows that you were paying attention and are genuinely interested.
Consider sending a handwritten thank-you note. It sounds outdated, but who doesn't love getting handwritten cards in the mail?
It doesn't have to be anything crazy, just something like, "Thank you for your time. It was great speaking with you about the internship position. I look forward to hearing back." It's a simple, thoughtful way to show you care.
And now, you wait.
Summing it all up
Even though you put sweat and tears into your resume and cover letter for the internship of a lifetime, the tough work isn't over once you land an interview.
Do your homework on the company, the position you applied for, and even the interviewer.
Prepare for the questions you might be asked, and do it out loud. It's very similar to taking up a sport, musical instrument, or any other skilled activity; practice will help you become better at it.
Finally, when it's time to take the call, remember to be respectful, confident, and to keep your answers concise. You've got this.


Looking for an internship? Mindgrub loves interns and has a long history of investing in the future of the tech industry in the mid-Atlantic and beyond. Just recently, our Senior VP of Human Capital Management testified in support of and later attended the signing of Maryland House Bill 527, the Maryland Technology Internship Program.

Check out our current openings or contact us about our involvement in tech internships.