The Marketer's Guide to WordPress 4.8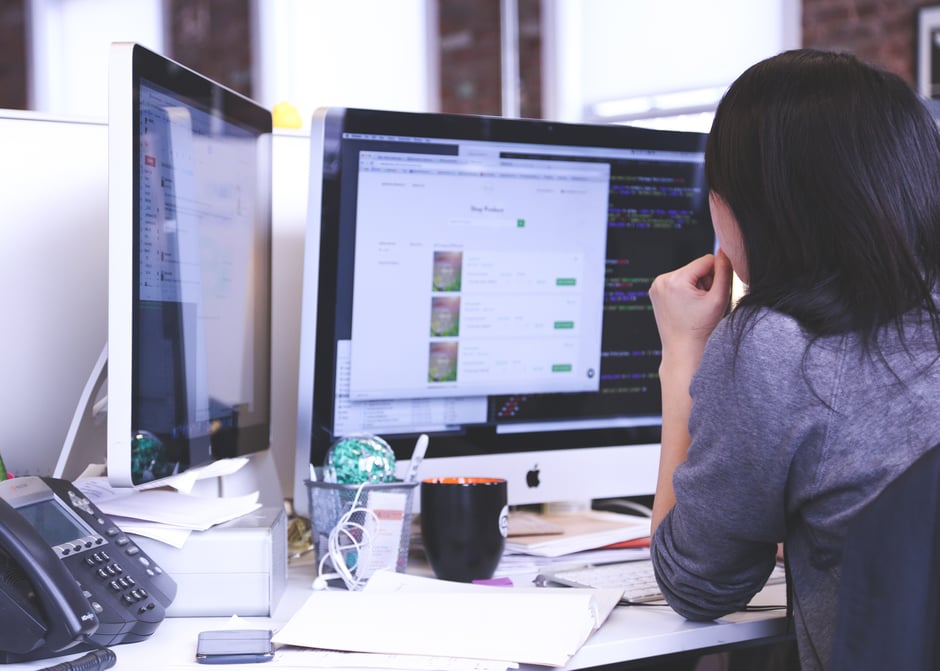 As marketers, we all know that monitoring and updating our digital presence is crucial to success. At the center of a digital presence is the website; marketing campaigns drive traffic back to websites where marketers strategize to capture, nurture, and track leads. This quick guide will dive into some important updates that WordPress has recently released in their newest version, 4.8, built with the marketer in mind. Learn how to make the most of the updates and improve your website for better brand representation. WordPress 4.8 introduces exciting new features for marketers including multimedia widgets, link boundaries, and an interactive events calendar.
4.8 Multimedia Widgets
WordPress 4.8 has some exciting new features for widgets. Typically, if you want to create a widget with images, video, or even just nicely styled text, you had to use a standard text widget and write the HTML or paste an embed code. Several plugins exist to get around this problem, but many had issues or limitations.
In 4.8, three new widgets have been added: one for images, one for video, and one for audio. The text widget is also receiving a visual editor to make it much easier to write nicely formatted content. Read on to learn more about the capabilities of the new widgets.
Image Widget - gives you the ability to insert an image into a widget without having to know code. It now only requires a simple upload in the widget settings and it appears automagically!
Video Widget - gives you the ability to add video from your Media Library or from any oEmbed video provider like YouTube or Vimeo to widget areas throughout your site. This can be used as a great feature to educate your visitors on a new product or service line or to simply welcome them to your website.
Audio Widget - allows you to simply add audio from your Media Library to your site. This feature is great for frequent speakers, musicians, and podcasters. It can also be used to educate and welcome visitors to your website.
Rich Text Widget - rejoice for now you can format and edit rich text by adding this widget! This allows you to create lists, emphasize specific text, and conveniently insert links.
Using Link Boundaries
The days of linking text and then later unsuccessfully trying to edit it are over! With 4.8's new feature, Link Boundaries, the formatting process is easier and your links actually work. Check out this video from WordPress on the update.
Events And News
Some marketers are not aware of the thriving community that is WordPress. They host many offline events all around the world in more than 400 cities! The events range from skill-based education sessions to roundtables where you can network with other users and learn new solutions to implement. In WordPress 4.8, you can now view all upcoming WordCamps and MeetUps near you in the Dashboard. For answers to some frequently asked questions regarding the Events and News Widget, check out a recent post by WordPress here.
WordPress 4.8 is a big update with a lot of intuitive new features and useful fixes for WordPress. If your website is built and managed on a WordPress hosting service, your site may have automatically updated to the newest version. Otherwise, you may need to manually initiate the update on your dashboard. If you are hosted with our hosting partner, Pantheon, you can initiate the the update in the Pantheon dashboard.
If you have any questions about the WordPress 4.8 update or web design and development, please contact us here.