Reduce Your Customer Support Cost With A Mobile App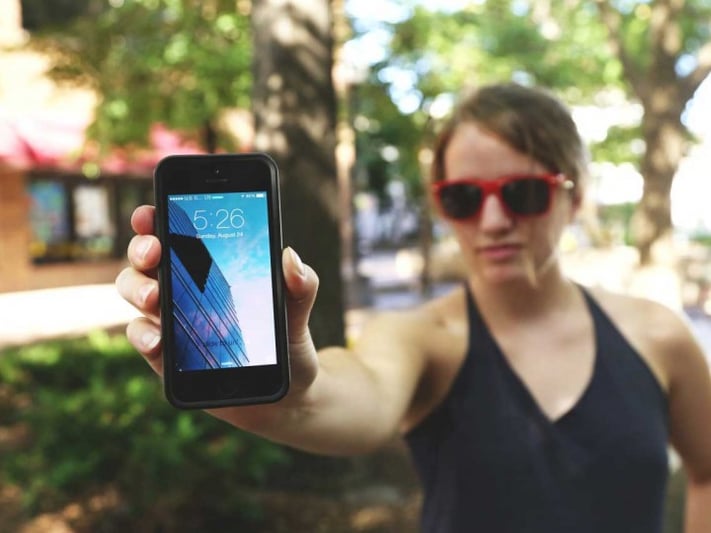 Customer support has long been equated with endless phone calls and a pounding headache. Many businesses tout their customer support as being top priority, but that is not always the case. The American Customer Satisfaction Index found in their 2014 report that call centers often rank lowest in customer satisfaction benchmark scores, especially in thetelecommunications industry. Other industries, such as retail, travel, finance and insurance, also have remarkably low scores. Overwhelmed call centers and "on hold" jingles have left a negative cultural stereotype, but some businesses are at a loss on how to deal with the problem.
Great customer support is vitally important to retaining your loyal customers and impacting your bottom line. Many companies have turned to custom mobile applications to bring about a marked change in customer support and the customer's journey as a whole.
THE PROBLEM: CLEANING UP A MESSY SYSTEM
Businesses with this tricky customer support problem need to determine a goal. The mantra of "Experience is everything" rings throughout the business world, with customers constantly demanding an impeccable experience from start to finish. If this need is not fulfilled, customers are likely to go to another company. An overload of phone calls and complaints will run a support team ragged, and the costs to maintain this team will skyrocket. With morale low and costs high, businesses are looking for solutions to this customer support paradox.
Businesses should first ask themselves exactly what they might want to change about their customer support strategy. An analysis of customer survey data to determine consumer preferences and common pain points will be very useful in analyzing your situation. Each business has unique challenges, but they all benefit from a consistent customer support journey.
In the end, you may find that your customer support needs a little support of it's own. One tried and tested method to reduce call volume and associated costs is by creating a dedicated customer support app.
THE SOLUTION: A DEDICATED CUSTOMER SUPPORT APP
This customized support app could be the solution that your current department needs. It will allow consumers to discover their own course of action by accessing user manuals, support forums, or reach the right support assistant all from their mobile device, enabling self-support. If you have a product-based company, mobile UPC scanning can also help streamline your troubleshooting process.
Research has already shown that 78% of consumers contacting customer support use apps. That percentage would increase if it addressed the number of customers that might prefer to use an app but do not have the option. The key to a strong mobile app is that it fulfills a timely need or desire in your customers' lives. A successful experience will truly resonate and in the long run it will reduce the costs necessary to maintain that level of satisfaction.
THE RESULTS: REDUCED COSTS AND A REAL-WORLD OUTCOME
AirAsia, named 2012's "World's Best Low-Cost Airline," has implemented a customer service app to streamline their responses and lessen the impact on their customer service representatives. After this app was put into place, the airline saw a 40% reduction in costs for their call center, in spite of increased contact from customers.
Call centers have always been a source of suffering, but they don't have to be. A customized customer support app can help enable your customers to find the solution to their issue on their own time. This reduces costs for your company and decreases "on hold" times for consumers. If implemented correctly, the customer support app will alleviate headaches on both sides of the phone, before a number is ever dialed.
Shoot me an email to learn more about customized customer support apps and the Mindgrub team.